hey guys,
my 1st post.:lovin:. but i read alot here…
im a real sf2 headbanger… been playing for 20 years since back in the arcade days. proper commitment… lol…
anyway… was getting fed up with the xbox d'pad so i got myself a new TE fightstick yesterday. spot on… but i have a few q's hopefully some of you can answer…
i have an old jamma arcade machine which i sf2'd up, . i had promised myself id one day own a sf2 cab when i was a kid… dream come true, ive mamed it and i also have a ssf2t pcb game board too…
my cab:wgrin:
i didnt stay 100% true to the sf2 kit spec with the cab, i chose my preference for the sticks and buttons… and the joystick/button stickers are from sf alpha…
anyway… i put sanwa sticks on it… JLW's and concave buttons… (i know some/most of you dont like concave buttons, but its what im used to from back in the day…)
the JLW's in the cabinet seem to feel so much better that the JLF in the fightstick… heres my findings…
the JLW in the cab is tighter than the TE stick, i took them both apart and i have to say the JLW is superior to the JLF in the TE… the spring inside the actuator is much more heavy duty, the pinion/pivot that sits on the middle of the shaft is metal not plastic, the shaft is wider/heavier duty, the auctuator is bigger and heavier thicker plastic too… everything on the JLW is better than the JLF…
the action on the JLW is better also, no slop nice and tight. i wouldnt say the throw is any different but it is certainly tigher thanks to the much heavier spring. i feel my game is better with the sticks in the cabinet. the JLW just seems to be a more quailty piece of kit.
like most of you here im sure, ive spent so much money over the years buying sticks and pads for sf games on all systems. i have 5 xbox360 pads, 3 ps3 pads with various mods, a modded hori ex2 and a couple of others. its taken me a long time to find a stick/controller im proper happy with, and the sanwa JLW does it for me…
id like to mod the TE to my spec and ive been hunting around for a good while, looking for anyone who has put a JLW into a TE… or even happ concave buttons…
has anyone here done that?
the happ concave buttons are different from the sanwas, they are screw in as apposed to push in…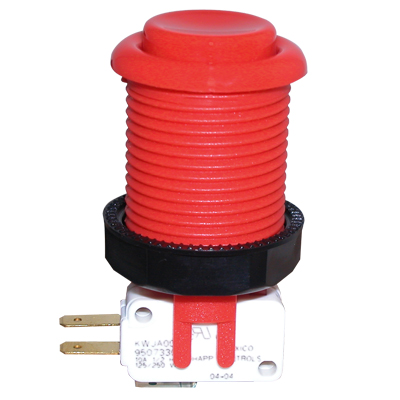 or i can i mod the JLF to be more like the JLW?
why do you guys not like the JLW, all ive read seem to prefer the JLF with inferior quality parts and action?
thanks for reading!
shark…