JOYTRON Paewang revolution is a Korean Arcade Joystick suposed to be the world's first joystick** to work on 360 and PS3/PC** right out of the box.
The problem: Costs only US$ 64.90 (HOLYYYYYMOM!)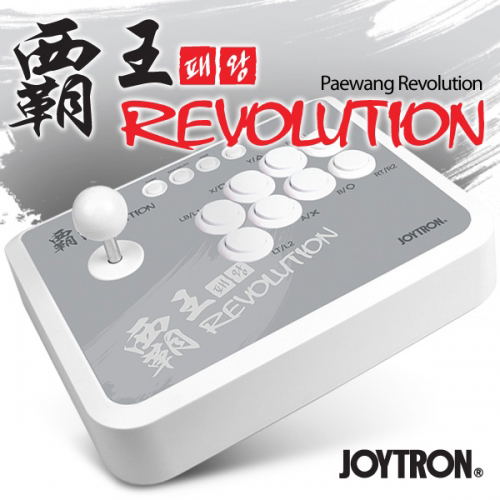 I would like to buy it. Mod or just get the board out of it. :wgrin:
But it is the last at play-asia -> http://www.play-asia.com/SOap-…j-70-3po1.html
DOES ANYBODY KNOWS IF IT IS RELIABLE, FAKE, GOOD? LAG? REAL???
There are no comments over it, please, help me with some feeback.
These pictures are on the korean site (too bad i can't read and have courage to buy)
Site: http://www.joytron.co.kr/goods/view.asp?g_code=CD007-00395
Looks good and beautiful, but i just can't believe it works on PS3/PC and 360 costs only US$ 64.90.
The only thing that makes me believe is that it has a firmware. And probably a lag with it maybe.