Hey,
I'm surprised noone has posted about this yet but the local comic shop I go to here in London received their lot of the latest Street Fighter CAMMY and Darkstalkers FELICIA door posters today. I received the Cammy one I ordered and as soon as I got home, put on the poster hangers and immediately put it on my door and this is what I see: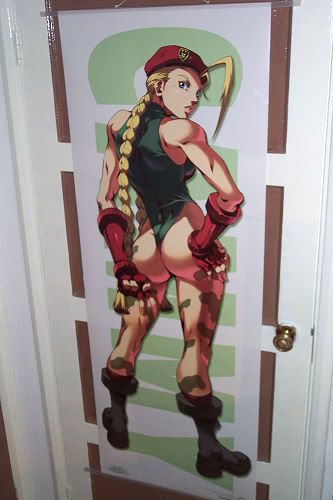 Awesome stuff. However, you can't really see it in the photo but while I was trying to get the hangers on, I managed to crease some parts of the poster which is ironic as I didn't want to damage the poster with Blue Tak. Typical…
Have these arrived in comic shops worldwide?