Hi,
I'm very new to stick building and I'm planing to do my first one using a logitech precision gamepad's pcb.
Before ordering anything, I opened up my pad and tried to identify all signals and grounds with the help of this diagram :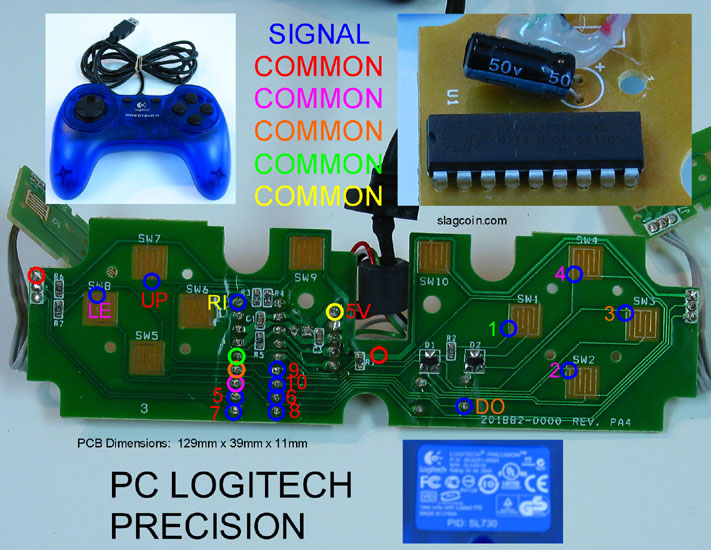 Everything is working fine except for the down button. I tried first with my poking thingy but everytime I touch the orange common spot the left direction is inputed :
http://uppix.net/8/9/f/9b94d8fd1e2a230c90f07e5d4aadftt.jpg
The other end of my cable don't touch anything but the left command is on. I'm absolutely sure I didn't touch anything else than the orange common pin.
I tried with a regular wire and it works fine. Orange signal linked to orange common input down command. I'm guessing it has something to do with my cables resistivity.
I'm worried to use this pcb while I don't have any idea what's going on with this down command. I did a research on this forum and found someone with the exact same problem. Unfortunately his problem seems to be unresolved.
Is there any electronics guru around there who can enlight me with his knowledge?