Hey guys im trying to find a way to make a nice flush mount on a stick. Ive got one of the xbox boards and see that it has 4 wires for the mic port that could be extended and then maybe soldered on to one of these.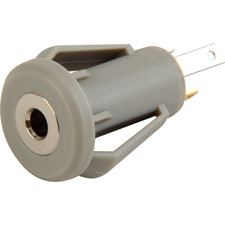 they come from here and it says 4 conductor so i think that is the right setup. just need to find which way to solder it.
but i see those other kind of sockets neutrik on lizard lick so i went to their site and they have some but not in a 2.5mm setup for the mic.
http://www.neutrik.com/client/neutrik/media/products/view/210_215481.jpg
has anyone put one of these on their stick before and do they have a specific recommendation because i cant seem to find many options for this kind of mounting but i have seen them before.