I realized today that I have waaay too many sticks and buttons sitting around that I won't get around to using. As far as trades are concerned, I would like to get ahold of shaft covers for the Seimetsu LS-32 sticks, as well as Sanwa/Semitsu buttons in sets of 6. Prices do not include shipping, everything will be shipped using a flat rate box, so I encourage ordering as much as you can, since prices for shipping will be the same no matter what.
Overview of items for sale: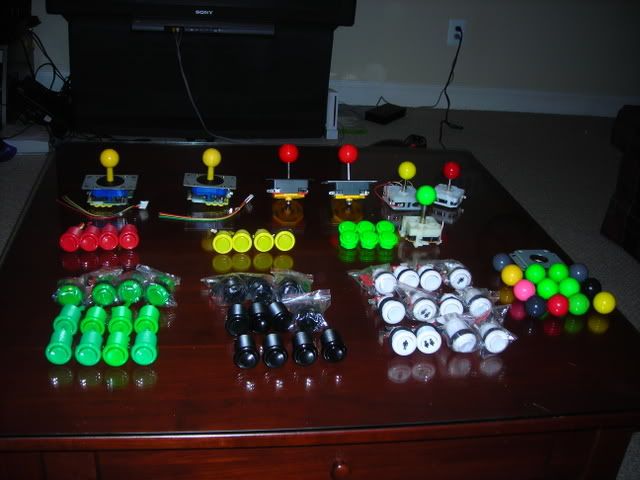 Joysticks
Semitsu LS-40-01, have been used a little bit, joysticks have some dirt on the balltops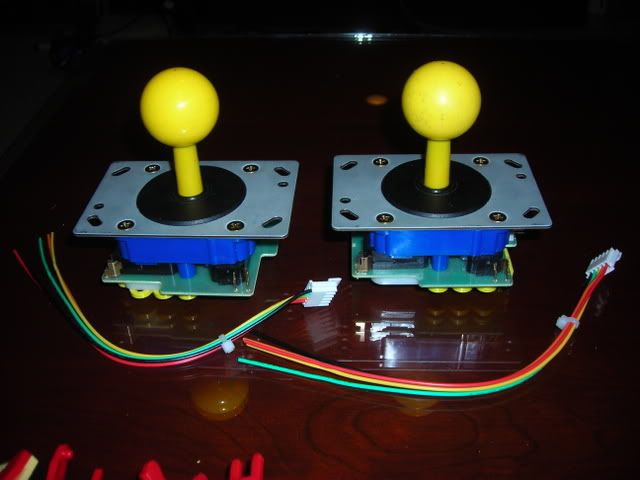 $15 Each
LS Brand Joysticks, both are brand new. Both are also the same size, one is just positioned farther away on the table…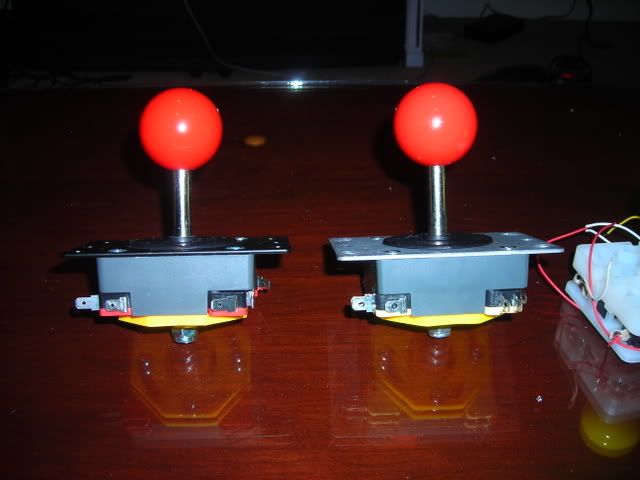 $10 each
Hori brand joysticks, the one on the left is from the Fighting Stick 3, while the one on the right is from the Tekken 5 stick. Both are brand new.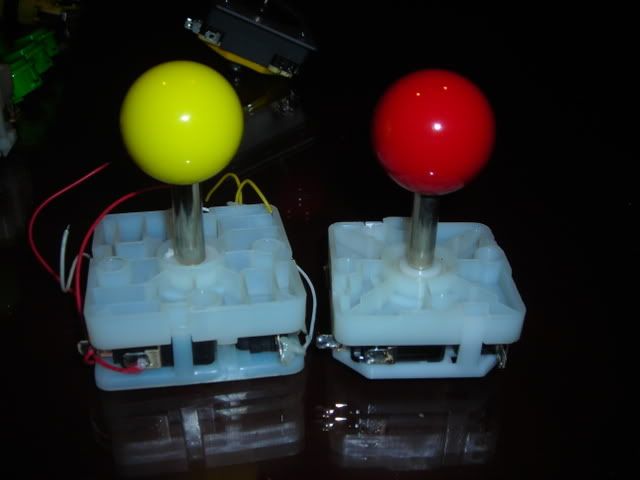 $7 each
Agetec Joystick w/6 agetec buttons, these are from the Official Dreamcast arcade sticks. The joystick is brand new, while the buttons are not, though still pretty good condition. The snaps on some of the buttons are either loose or broken off.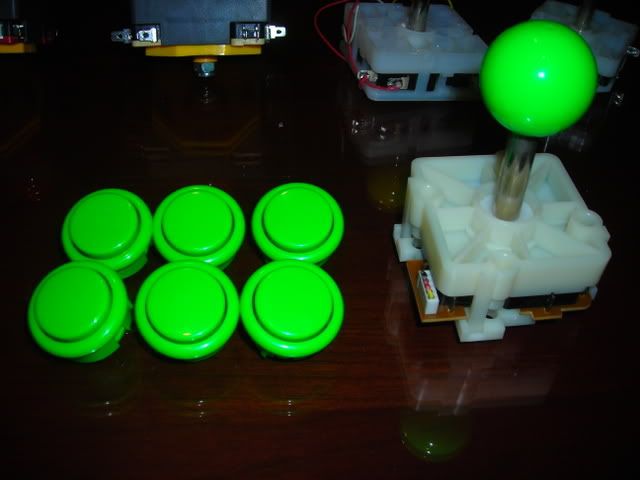 $8 per set
Semitsu LS-32 Mounting plate
$3
Buttons
**All buttons are brand new unless otherwise noted, Come with the switches and plastic screw ins while they last. First come first serve for those who want the switches and screw ins as well. 75 cents each.
**
American Style
Green (flash on camera made them look a brighter then they really are, the colors in the bagged buttons are what they really look like)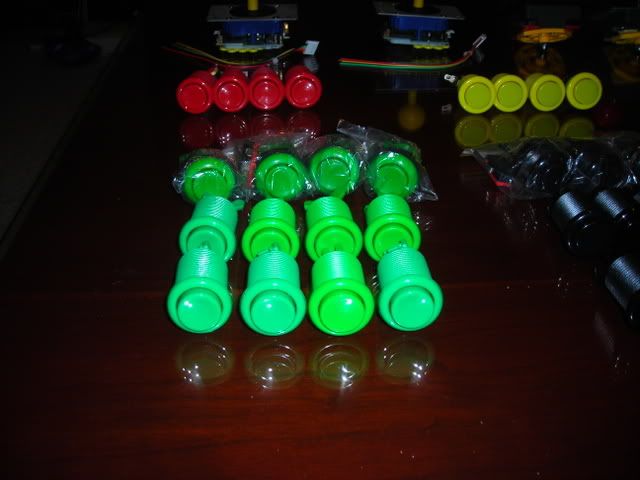 Black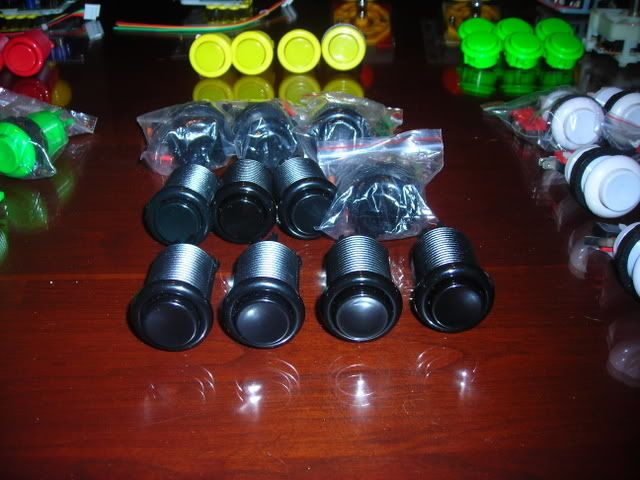 White (player 1 and 2 button prints seem like the ink can scratch off easily, despite being brand new)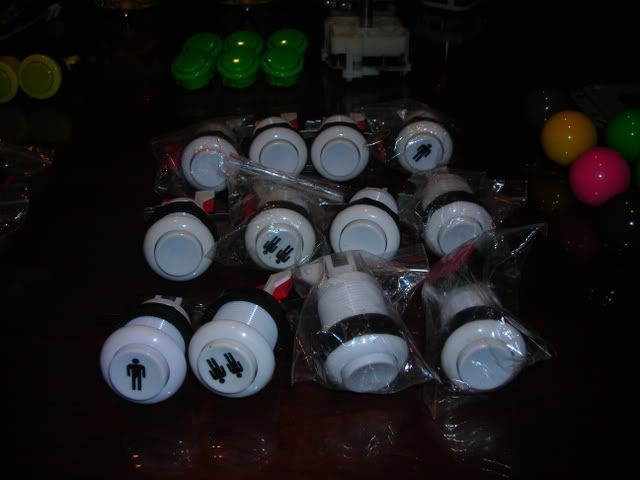 Red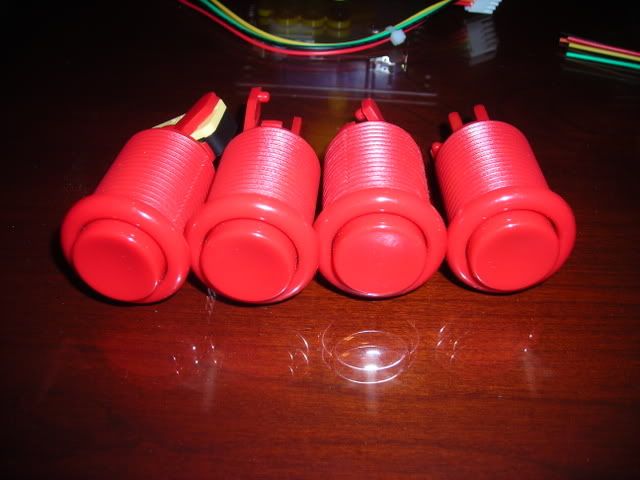 Yellow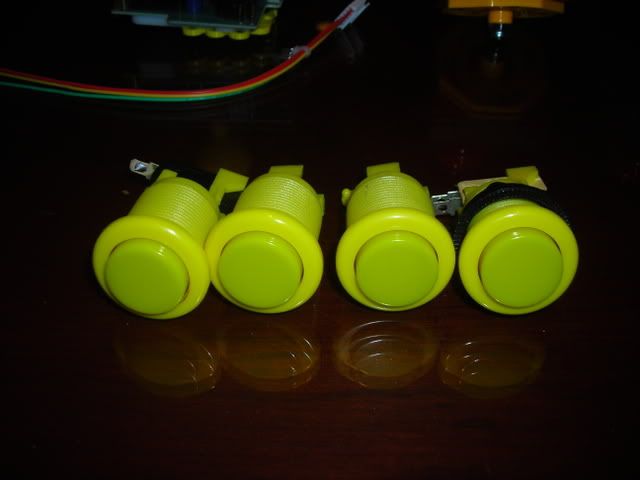 JP Style
Green Agetec buttons, used The snaps on some of the buttons are either loose or broken off http://img.photobucket.com/albums/v231/muffinman943/DSCN1437.jpg
Red Hori buttons from Tekken 5 sticks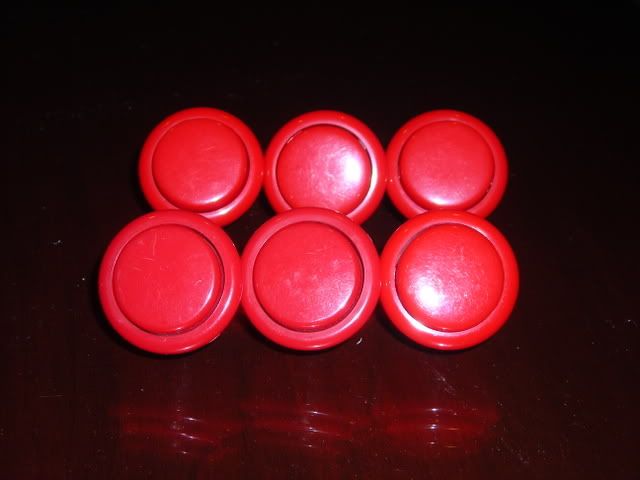 Yellow Hori buttons, flat