So i decided to play some Street Fighter 3 on my PC when i realized something very odd when i connected my Mad Catz Arcade Fight sticks SE for the XBX360 and PS3. Overall the Sticks work fine when i connect them respectively on their intended systems. My PC is running Windows Vista 32-Bit, 4GB ram (3.5GB RAM), Intel Dual Core2Duo 1.8Ghz.
I checked the control panel game properties and both showed up differently.
The XBX360 Stick: "Arcade Stick (Street Fighter IV FightStick)"
The PS3 Stick: "PC USB Wired Stick 8818"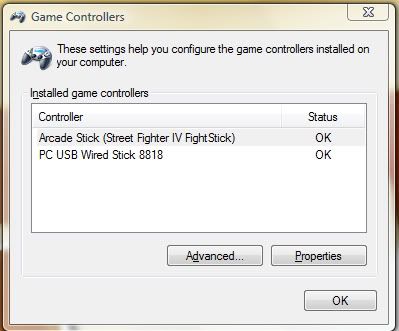 Here is the PS3 Stick with all the buttons showing as functional: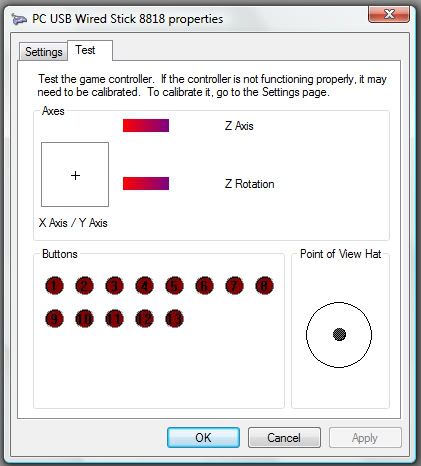 Here is the XBX360 Stick only showing the main 8 buttons and Back and Start. What's weird is that the Axes do not show up at all. And the Stick itself shows up as a point of view hat, which i expected. But why no other axes when?: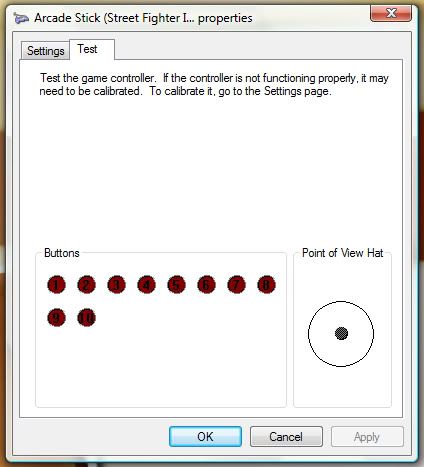 Is everyone's XBX360 Arcade Fight Stick SE or even TE doing the same thing?