I've got a messed up Hori EX2 with swapped out Sanwa buttons and a Sanwa balltop + custom artwork… I'm having problems with some of the buttons working, so I've decided to just swap out the PCB and hook everything up in the existing case to a late version madcatz 360 controller…
Slagcoin has a diagram here… but I need some help with a few things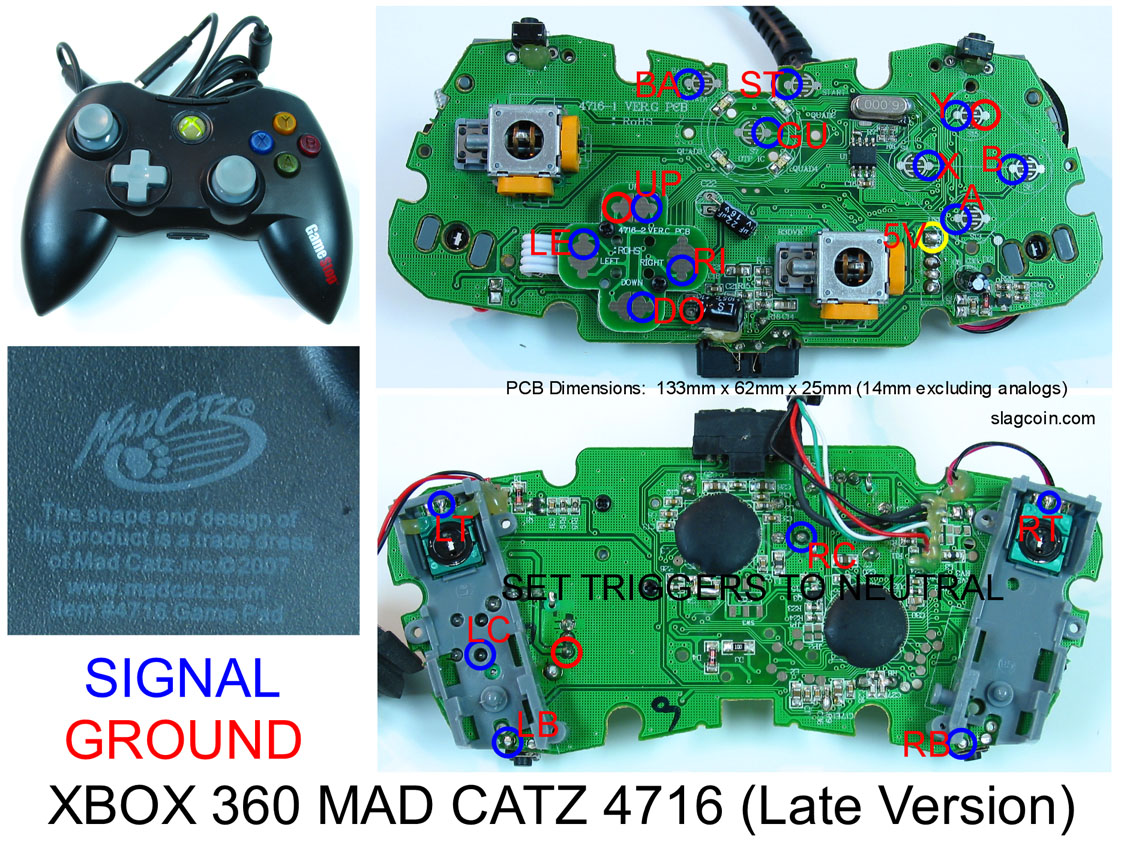 What does it mean when it says "Set the triggers to neutral"?
Also, do I just assume where to solder the second wire from each button? I see that the first blue and red spots are labeled, but the rest are not… so I assume its just as pictured in the first example of each?
What do I do with the 5V? What do I wire from the Hori to it?
Another thing, what is RC? Also, do I only need to wire one wire from the RB/LB ? I don't see two points labeled.
Finally, will the solder just stick to where the circles are? Do I need to do something?
Thanks!