I now have a bunch of transactions under my belt on here, though if you want to see my feedback on other sites as well, I will provide it to you. Prices don't include shipping, though I only charge actual shipping quote. As far as trades are concerned, I am looking for shaft covers on LS-32 sticks, as well as any Sanwa/Semisu buttons in sets of six.
ADDED JUNE 4th
**Modded with Semitsu LS-32 stick +yellow Sanwa OBSF buttons $75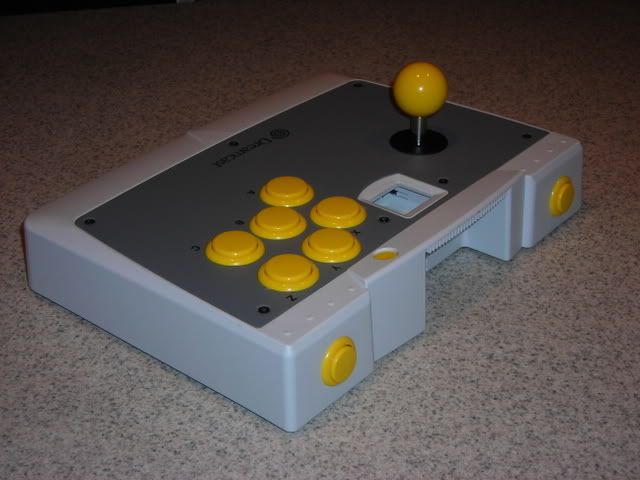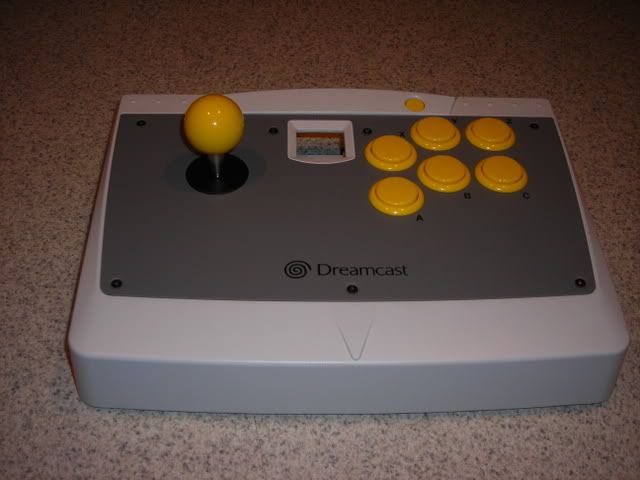 http://img.photobucket.com/albums/v231/muffinman943/DSCN1465.jpg**
Sega Dreamcast Championship Joystick, all HAPP parts w/ cherry switches. This was a pretty tough job, but works great. Stick is in overall good condition and has only a little bit of use $70.
pics: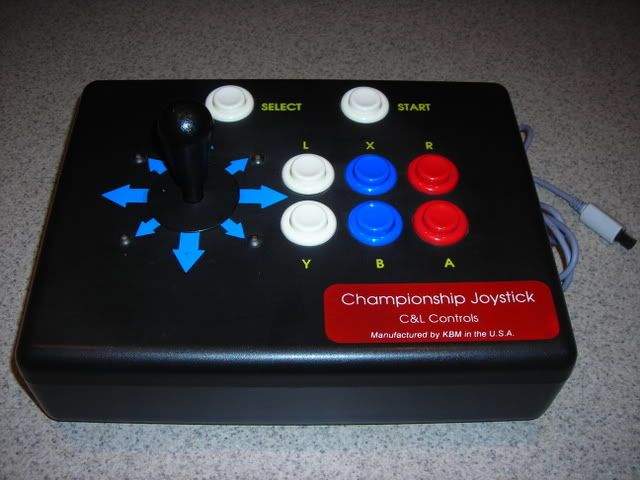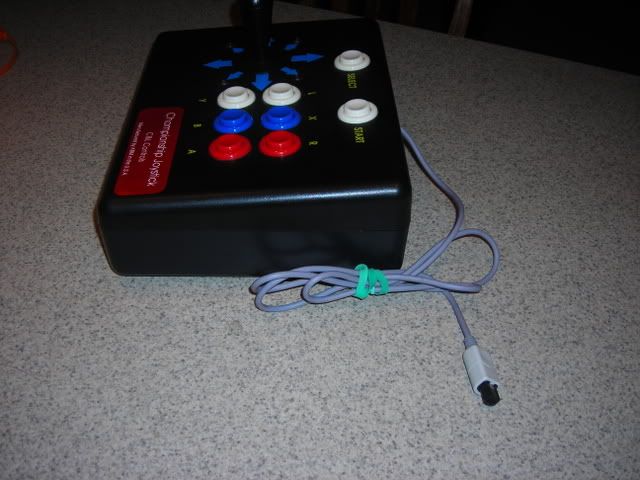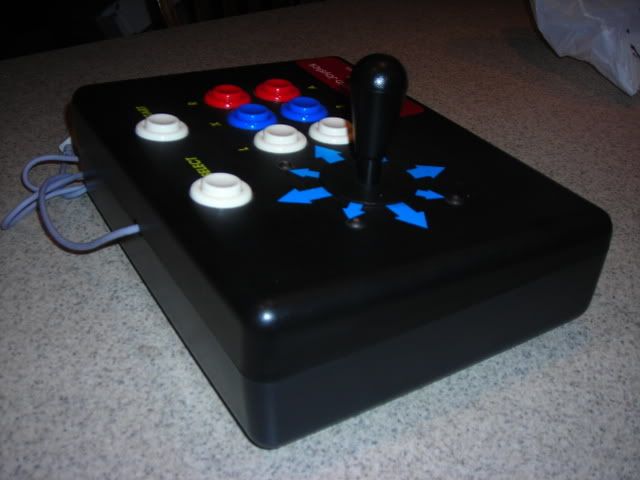 Work in Progress Stick Box- This has a LS-40-01 stick and a few random semitsu buttons… I just need to add a start/select button and I should be set. The screws holding this in could use tighter nuts. Asking $80
Joysticks
LS Brand Joysticks, both are brand new. Both are also the same size, one is just positioned farther away on the table…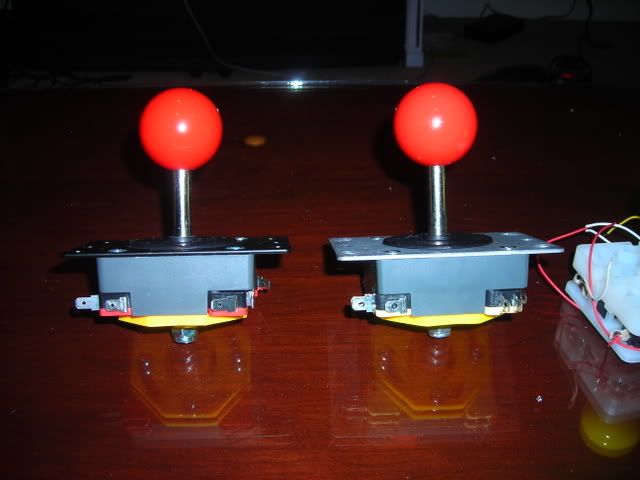 $10 each
Hori brand joysticks, the one on the left is from the Fighting Stick 3, while the one on the right is from the Tekken 5 stick. Both are brand new.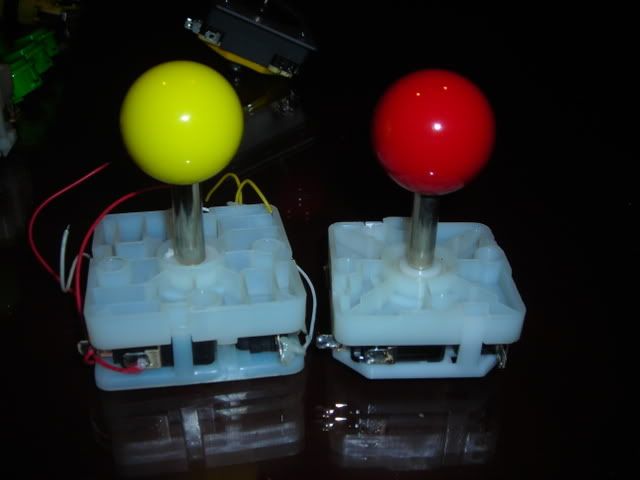 $7 each
Agetec Joystick w/6 agetec buttons, these are from the Official Dreamcast arcade sticks. The joystick is brand new, while the buttons are not, though still pretty good condition. The snaps on some of the buttons are either loose or broken off.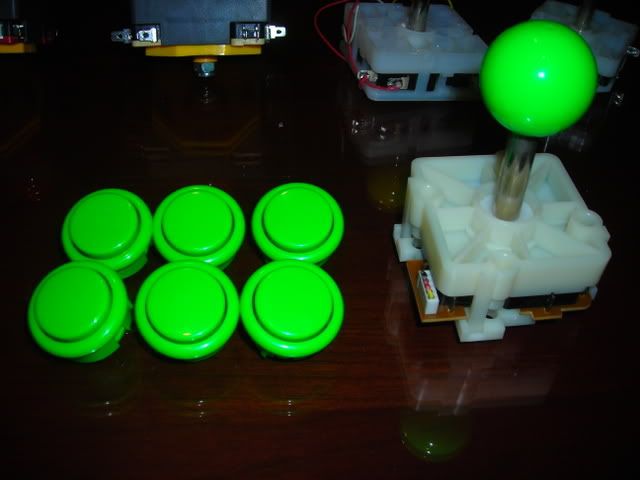 $8 per set
Semitsu LS-32 Mounting plate
$3
Buttons
**All buttons are brand new unless otherwise noted, Come with the switches and plastic screw ins while they last. First come first serve for those who want the switches and screw ins as well. 75 cents each.
**
American Style
Green (flash on camera made them look a brighter then they really are, the colors in the bagged buttons are what they really look like)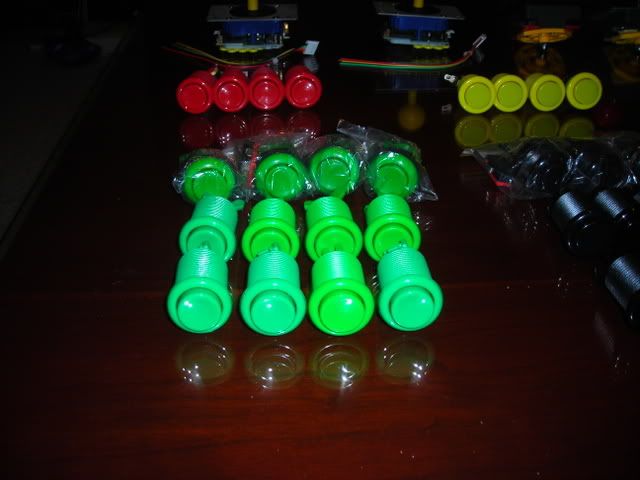 Black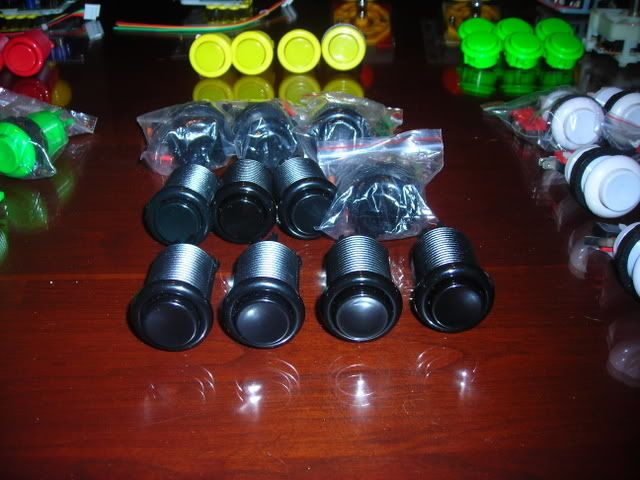 White (player 1 and 2 button prints seem like the ink can scratch off easily, despite being brand new)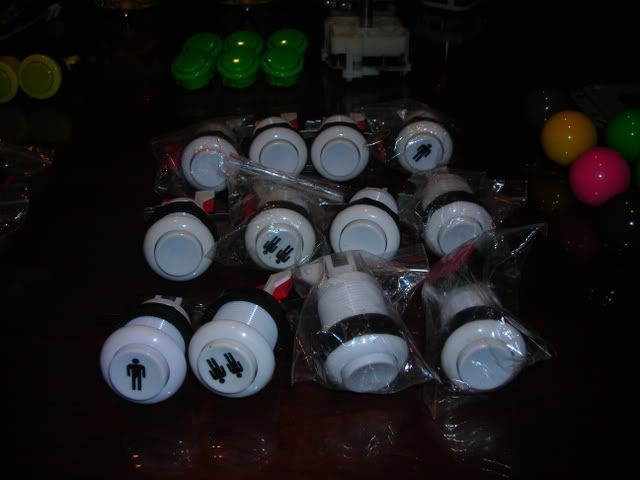 Red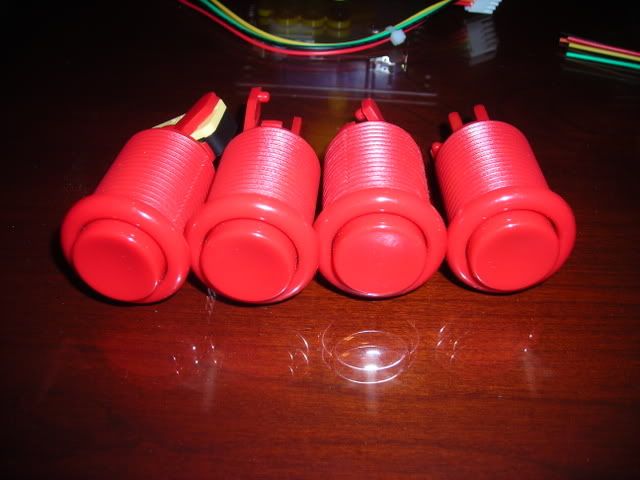 Yellow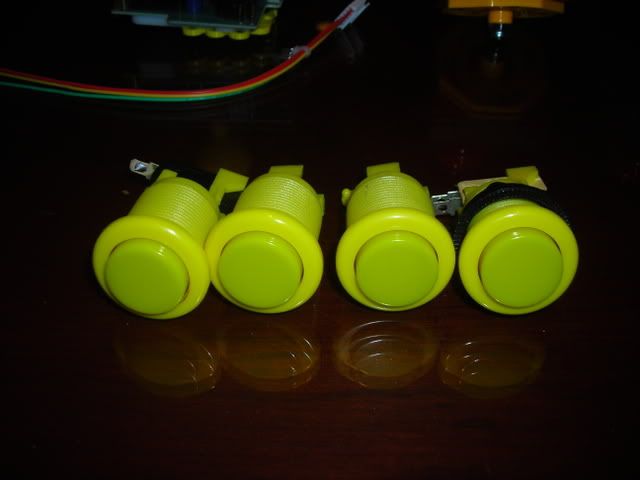 JP Style
Green Agetec buttons, used The snaps on some of the buttons are either loose or broken off http://img.photobucket.com/albums/v231/muffinman943/DSCN1437.jpg
Red Hori buttons from Tekken 5 sticks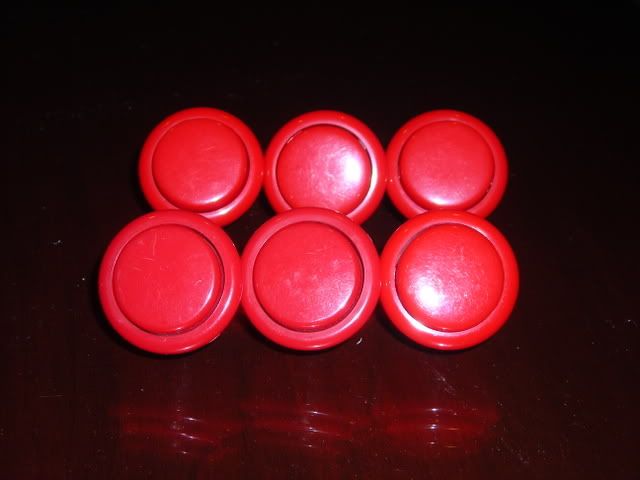 Yellow Hori buttons, flat