This weekend, I was fortunate enough to get my hands on PDP's new Mortal Kombat fightstick at SXSW (South By Southwest) in Austin, TX. I went exclusively to play the new Mortal Kombat during their MK Truck Tour, but ended up playing MvC3 at the Capcom booth that had playable DLC characters, Shuma-Gorath and Jill Valentine.
Anyway… I took some comparison pictures for those curious to see the size difference.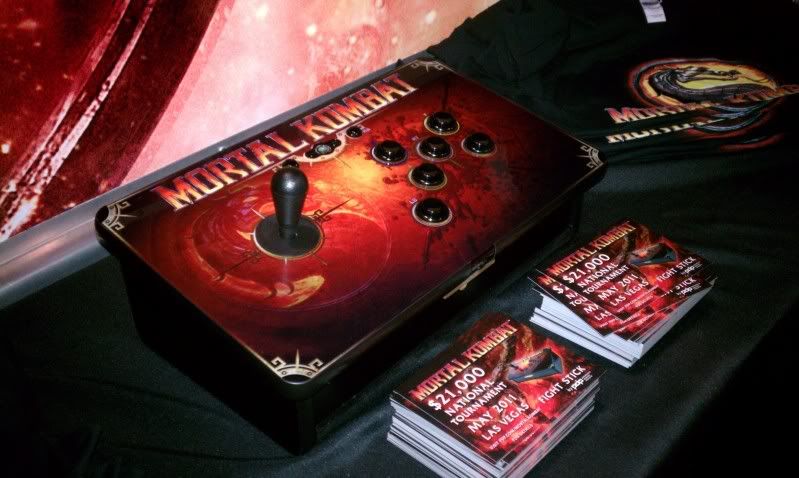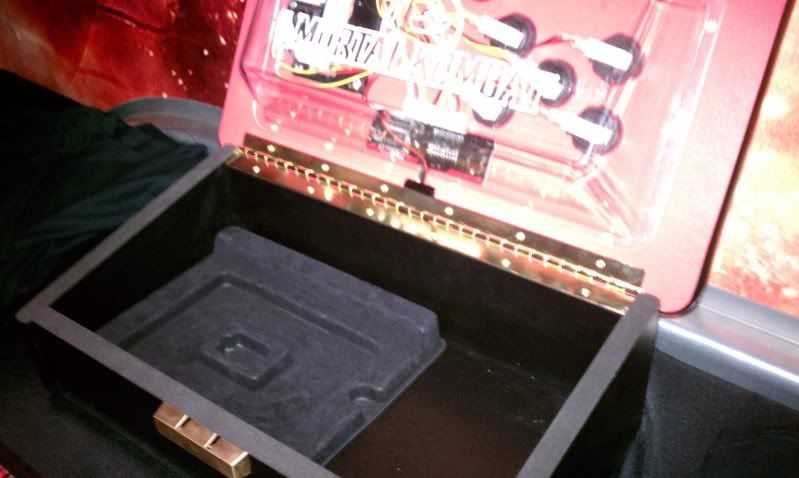 Believe me when I say this… PDP's Mortal Kombat fighstick is a lot more comfortable playing on your lap than the Street Fighter Anniversary fightstick.
It features authentic arcade parts by Suzo-Happs, just like the good old MK machines from back in the day. However, these parts are: Super Joystick (50-6084-000) and Black Ultimate Pushbuttons w/micro switch (53-9200-16), but all are easily replaceable if you want to go with the Competition Joystick (50-6070-160) and Competition Pushbuttons (58-9616-L ) <the convex types. [these are the part numbers to the 'Black' types, but you may order other colors]
The bottom of the stick, is of a felt material, so playing on a hard surface such as a desk, tile floor, will cause it to slide. I'm planning to buy non-skid feet for both of mine and going to replace my parts all with Competitions and install a Heavy Spring to replace the stock spring.
I didn't have time to get the dimensions, but if you have that information, please post it here and I'll update this very post. :tup:
-Rotendo