Please feel free to come up with and post your own. The story behind this is I was watching my son play with his Doom toys that he got from McDonald's or somewhere and he is really into Spider-Man and he has a couple of those around too, so I got to thinking…
"Alejandro, go bring you Spider-Man toys" later…
I posed Spider-Man, then the Doom's aroud him… (he had 3 of them, which is where I got the idea of him surrounding Spidey like in his win poses) anyway… without further ado I would like to present:
Doom Wins!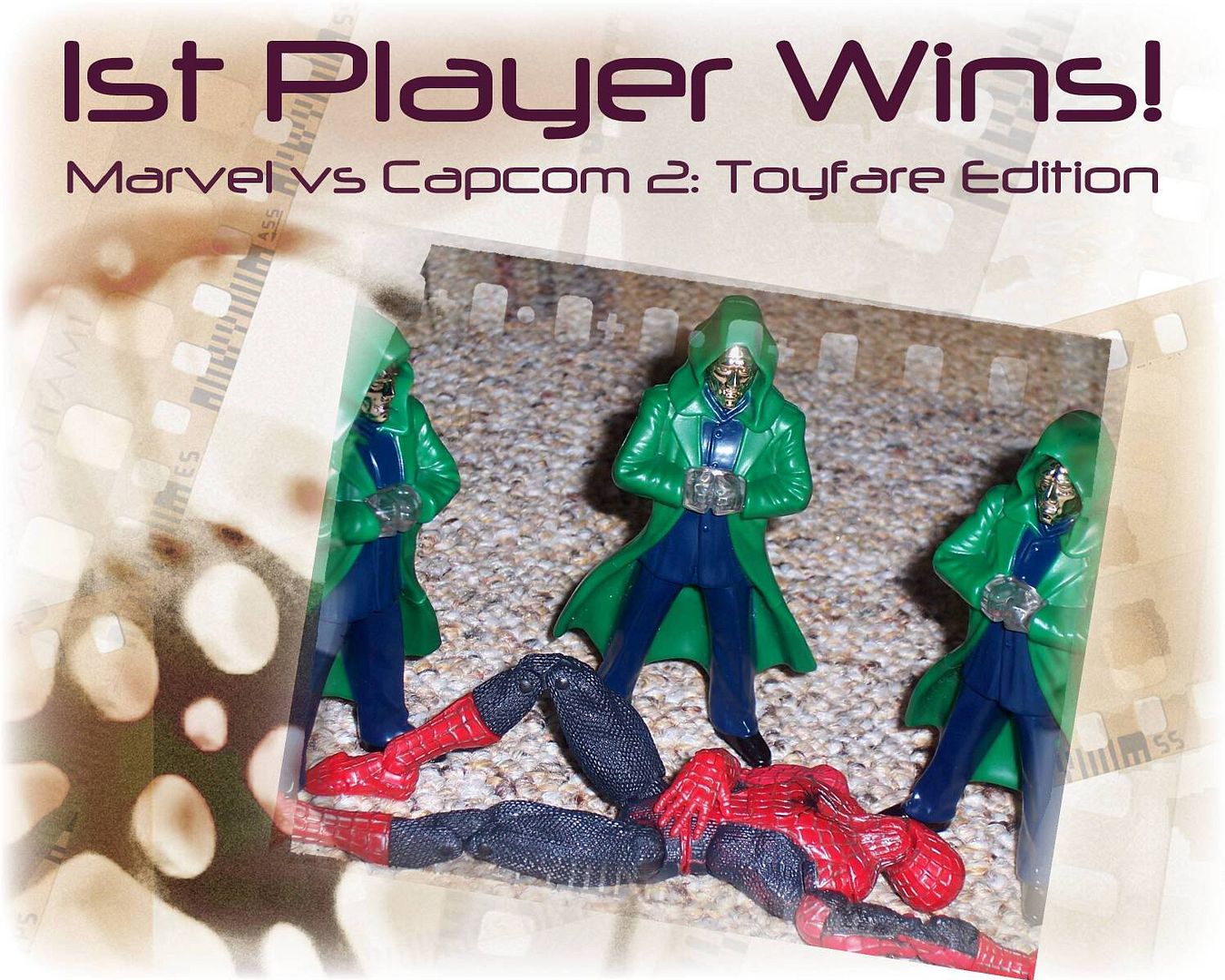 The pic is kinda large, but if you can shrink it so you can view the whole pic in your browser.
Don't know if I was either really bored or have been playing Marvel too much… you decide!