Hello !
I'm a nostalgic (amiga) kick-off 2 player :looney: who learned it all 15 years ago on a specific megadrive/genesis arcade stick.
Here is its picture :
http://img120.imageshack.us/img120/6328/imgp0364ra3.jpg
I'm taking parts in friendly gatherings :party: where we play the old and addictive game (if you're interested check http://www.ko-gathering.com/ ) but I just can't find any buyable stick to my taste that would work on the amiga :sad:.
For some weeks I have been considering modding a commercial joystick so that it would suit my needs and to do so I have read hundreds of forum pages all over the web (and I must say it looks like "la creme de la creme" of modders just seem to gather here
).
Since I am quite clumsy and definitely not a gifted DIY man :crybaby: (I guess I could do with the soldering, but the case modding part is definitely where I could struggle) I'm looking for a mod not too hard to do.
To sum it up hereafter are my constraints :
it has to work on an amiga :lol: (it will mean modding a megadrive pad or a cd32 pad pcb)

it has to be of a reasonnable size :wonder: so that I could travel with it easily, HRAP size is definitely a no ! (the stick I used in my teenage days was 20cm large and it was ok, I guess I could do with an up to 35cm width one)

I will mainly use only One (!?!) :wow: button but having say 3-4 buttons would be nice, more buttons is ok until it doesn't break my previous width criteria

the box has to be big enough to host a seimitsu stick preferrably without modding the shaft *

the buttons diameter should be of the standard (30mm if I'm correct) size for changing parts easiness
To your knowledge, is there any (not too hard to find new or on ebay) arcade joystick that would fit my requests ?
At first I considered getting one of the two following sticks but viewing this (frightening) mod :wtf: they seem to be too short to host a seimitsu stick without heavy surgery :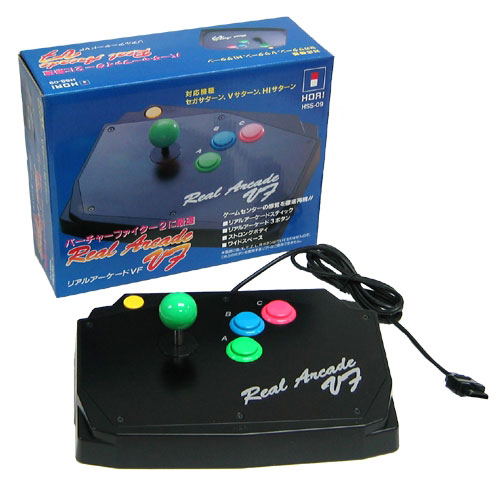 Why a Seimitsu stick ? It's relatively important to me that the stick goes easily to the neutral position when released/not hold (but not too hard it should definitely not press the opposite direction by itself) and I've understood that Seimitsu sticks are better on that respect to Sanwa ones (the bad news being they would demand more heightspace to fit in a case)
Many thanks for helping me with you knowledge on my quite weird wishes !
I need YOU to regain my Kick-off 2 powers !