Lots of crap lying around in my living space, so lets see if it can make me any quick cash.
Shipping only in the US. Charging 3$ for most products, sticks will be 7$ shipping fees.
I'm only accepting Check, or Money Orders as payment.
Arcade Parts
6X Happ Buttons 10$ for the set : Old buttons in a SFAC that I picked up, still work great after I added new switches.
http://img.photobucket.com/albums/v338/Wolfwood811/DSCF6168.jpg
Sticks & Controllers
Xbox360 SF4 Ken Fight Pad $25 : Used rarely, originally planned for MAME but the program doesn't like the pad itself so I have no use for it.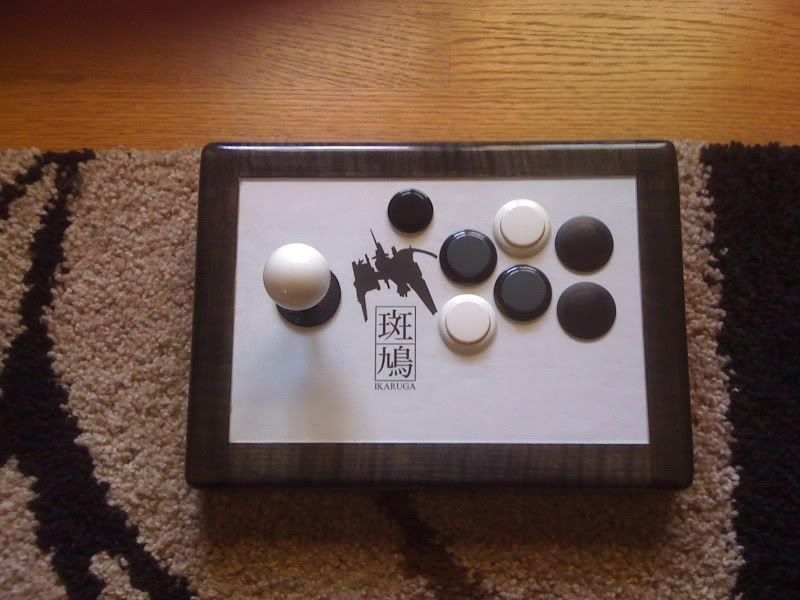 Hori Fight Stick 3 35$ : Completely stock, buttons are broken in along with the stick itself. Still wired for the PS3 and is usually used as my loner stick at tournaments.

T5 Broken Stick attachment $25 : Friend sat on this T5's stick and knocked the metal piece that holds the stick into place out. It would have to be either soldered or welded back into place. Would work great as a project box though.
http://img.photobucket.com/albums/v338/Wolfwood811/DSCF6163.jpg
http://img.photobucket.com/albums/v338/Wolfwood811/DSCF6164.jpg
SOLD TO AJtheMishima
Electronics
Microsoft 30gig Zune 85$ Free Shipping : Old MP3 player that was outdated once I got my Iphone. Everything works great, although the battery life seems to deplete a bit faster if you leave it alone instead of actually listening to it. Includes the USB charger. The software can be downloaded from their site for free.
http://img.photobucket.com/albums/v338/Wolfwood811/DSCF6172.jpg
Interest Check
Warhammer 40K Chaos Space Marine Army **85$ Free Shipping ** : Models used for the tabletop game Warhammer 40K. The army list rounds to about 1000 points with few upgrades. Everything is build and only needs to be primed then painted, or you can be lazy and just play with them as is. They will be shipped in trays from old Games Workshop cases to ensure their safety for delivery.
Includes :
1x Chaos Terminator Lord
2x Squads (9 models each, 1 sorcerer, 8 regular marines) of Thousand Sons Marines
1x Squad of Possessed (10 Models)
http://img.photobucket.com/albums/v338/Wolfwood811/DSCF6169.jpg
Yugioh Collection 85$ Free Shipping : Whole lot of cards ever since I started playing. Dates from the earliest set (Legend of Blue Eyes) all the way to the last set before 5DS (Gladiators Assault). Over 200 Rares including a large number of Super and Ultra Rares (about 45 or so, I can recount if someone is interested). I'd like to sell everything together but if people want to pick and choose, I could eventually sell singles. Green box in the picture is all of the holo rares, the other boxes are all sorted by Normal, Effect, Magic, and Trap cards. Also if you have any questions about what I have, I can search through everything.
http://img.photobucket.com/albums/v338/Wolfwood811/DSCF6161.jpg
Thanks for viewing my stuff, I should update with more items as I find them this week. Closet has a long way to go before it's clean.
9/1 Epdate : Removed shipped out items, dropped the Zune, 40K army and Yugioh collection to 85$.