I need to wire up a playstation cable for my MC Cthulhu tonight, but I don't have access to a multimeter to check the wire colours.
I'm scavenging the cable from an official Sony PS1 digital pad; is it safe enough to assume that Sony cables follow a standard for wiring colours?
From Toodles' instructable on making a PS cable, I believe the wiring colours should correspond to the following:

Color    Purpose  Pin #  Cthulhu Column
Brown    DATA    1      C
Orange   CMD      2      B
Black    GND      4      G
Red      VCC      5      V
Yellow   ATT      6      D
Blue     CLK      7      A
Green    ACK      9      F


This is the PCB I'm taking the cable from: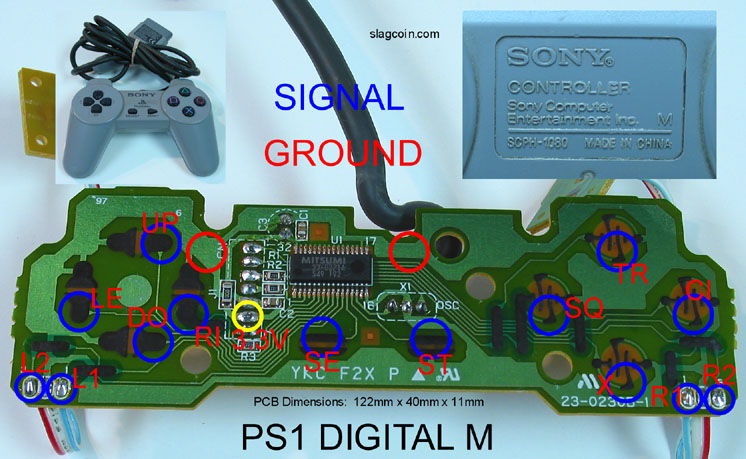 If I knew what the points on the PCB were, I could confirm it that way, but they're not marked on the slagcoin diagram.
Would it do any damage to my Cthulhu if I wired it up without testing and something was wrong?