fellow shoryuken's
hope u can help me, i have this pcb.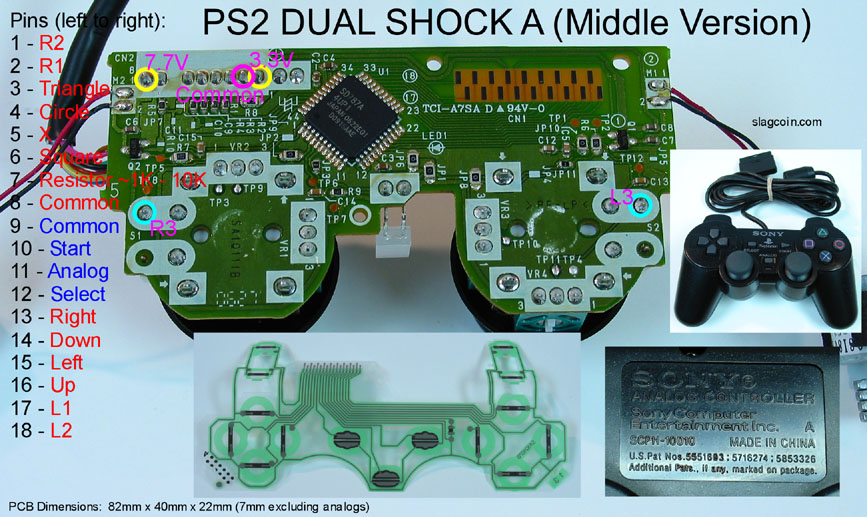 this my 1st ps2 pcb to mod, and i realy noob.
can someone do a tut for me on how to wire it up? and which wires go where.
and the resistors on where to put. if its needed.
i need only the following buttons:
> up, down, left, down
> x, square, triangle, o
> start
hope u can help me.