Hello everyone. I am having some problems and I hope that the tech-savvy users here can offer some assistance.
I bought this wood & plexi PS2 arcade fighting stick direct from Red Octane when they had a table at Anime Expo several years ago.
http://www.home.earthlink.net/~tenori/joystick.jpg
It worked great with my PC using an adapter they sold me that looks just like this: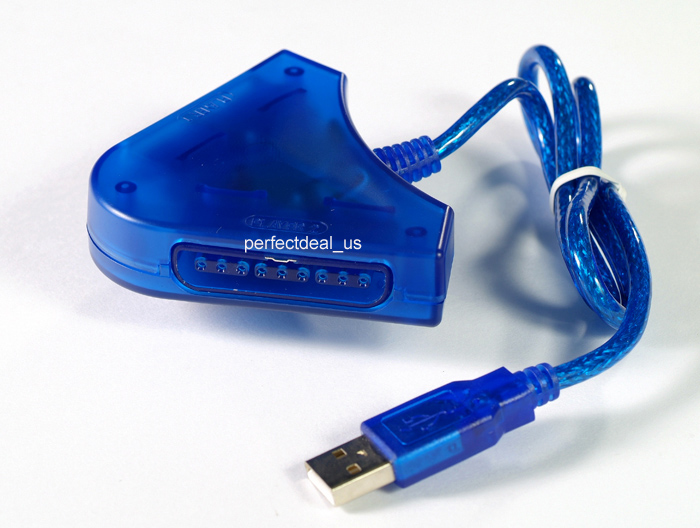 Anyhow, with the release of Super Street Fighter 2 Turbo HD Remix and especially Street Fighter 4, I thought I'd dust off the controller and try to get it to work with my PS3.
The blue plastic USB adapter was a complete bust. No surprise there since I had to install a driver onto my PC to get it to work.
I proceeded to look up the different PS2 to PS3 adapters and before shelling out the crazy money for one of the discontinued Pelican adapters I've been reading so much about, I thought I'd try some more reasonably priced options.
Failure #1 was the following PEGA adapter from ebay:

Failure #2 was one I tried in a local specialty store:
http://ecx.images-amazon.com/images/I/41qzTSZ8s3L.SS500.jpg
None of the above adapters would register stick movements or even a single button press! I think the reason both didn't work was the absence of a "PS Home" button to tell the system that something was connected. I could be wrong, but I have the following SUMOTO adapter on order:
http://www.spotted-horse.net/images/ebay/ps3/ps2-ps3-sumoto.WM.jpg
OK, all that being said… the reason I'm here:
Is there any Red Octane stick owner out there in my position that was able to find a solution? In the absence of any adapter solutions, is there any tech-savvy modder out there who thinks they could mod my "mini cabinet" stick to work with a PS3 by maybe adding a "PS Button" where the player 1 or 2 buttons are? While I don't want to spend as much as one of those $150.00 tournament sticks, if you have the know-how and are interested in making a little money in this wacky economy… I'd be interested in hearing from you.