Let's look back on 2011, as we prepare for our next (AND FINAL?!?) year. Feel free to add anything you think was notable.
2011, the year that was:
World events
Tsunami in Japan - Killed nearly 16,000 people and on top of that created even more panic with 4 nuclear power plants declaring possible meltdowns afterwards.
Obama gets Osama - Amurrka gets hit with a wave of "patriotism" with the assassination of Osama Bin Laden. This new wave lasts about 2 weeks, then it's back to bickering as per usual.
US officially declares an end to the war in Iraq - Yep. Just happened. But is it over?
Notable Deaths
Kim Jong Il - I always liked how when you type his name with certain fonts the capital i and lowercase L look exactly the same. It makes it look like you're writing "Kim Jong 2: Kim Jongier" But yeah other than that, I have nothing else to say about this man. (Being Korean myself, I should have more of an opinion on him, but I don't.)
Steve Jobs - Genius, innovator, GOD TO HIPSTERS. He died, and the world is poorer for it.
Joe Simon - Comic book nerds all over had their lives touched by this man. But really, dude was 98, I was actually shocked hearing of his death, mainly because I thought he died like 20 years ago.
What are you guys doing for New Years? I'll be at one of these things: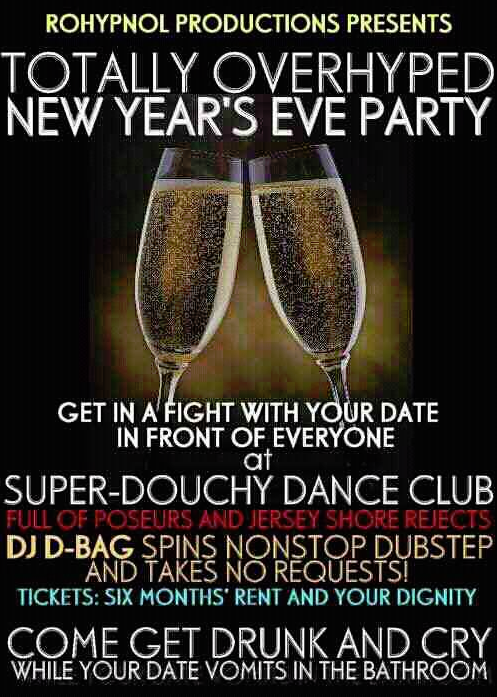 Happy New Year, SRK.
EDIT: ALSO, I just realized, this is my 7,000th post exactly. Considering how few threads I actually make, the odds were against this. But thanks for years and years of entertaining forum chatter!
^_-;