Man I've been trying to figure this out for a while now. Just how blue is Sanwa's Dark Blue?
It seems whatever color it is it's hard to photograph. In pics it seems to appear very purple. In any case I just added this artwork to my stick.
http://www.thebbps.com/blog/wp-content/uploads/2008/08/chun-li.jpg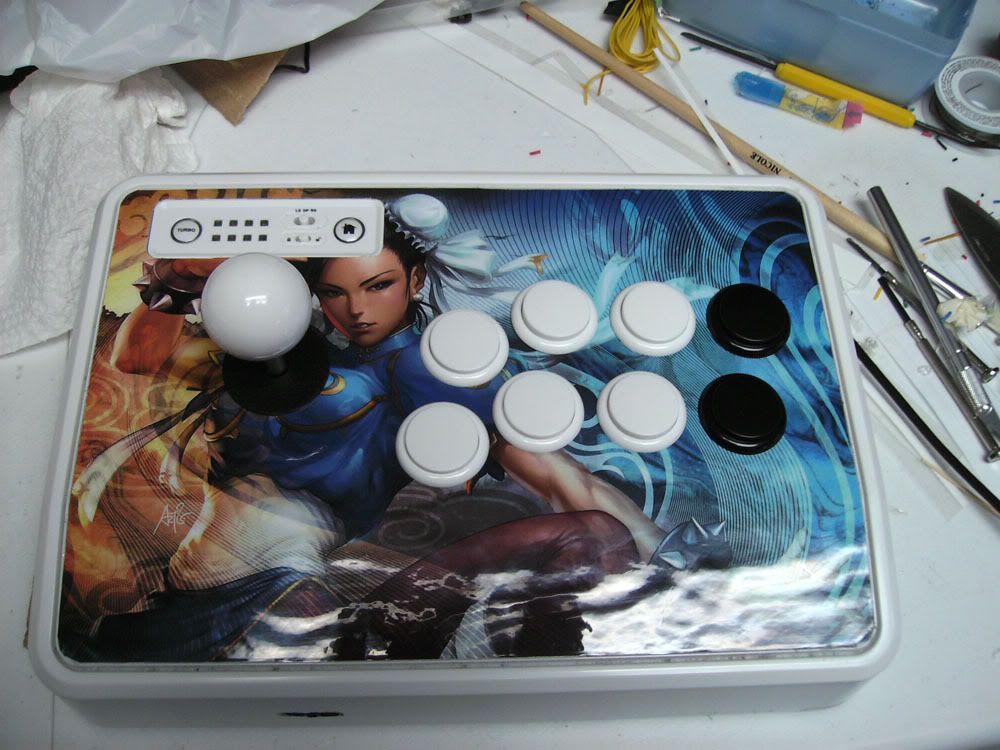 So now I need to figure out which blue to get. I originally ordered Dark Blue buttons and JLF then after hearing that they did kinda look purple I sent a email (2 actually) to Lizardlick to change them to normal blue. I having heard back from them so I have no idea which would be sent out right now, but since I ordered on March 6th and have 2 JLFs in my order I've got plenty of time to change my mind before then ship out.
So which would actually look good with this art in real life?Input form those that have actually seen both colors is welcome.
Blue
http://www.lizardlickamusements.com/images/for_sale/joysticks/sanwa_lb35_blue.jpg
Dark Blue?