Hey guys if you are interested in these make me an offer. I'm not collecting so much anymore and have to move one to other things. So I'm getting rid of this area of my collections. :wgrin:
I still keep up with the comic though since my buddy still buys them regularly.
** Not sure if I should post this here but if it has to be moved then that's fine.**
Just send me a PM or e-mail with any offers. I'd thought I'd give you guys first dibs before I put it up on the BAY.
Here are the pics of the collection I'm selling. Thanks in advance guys.
Street Fighter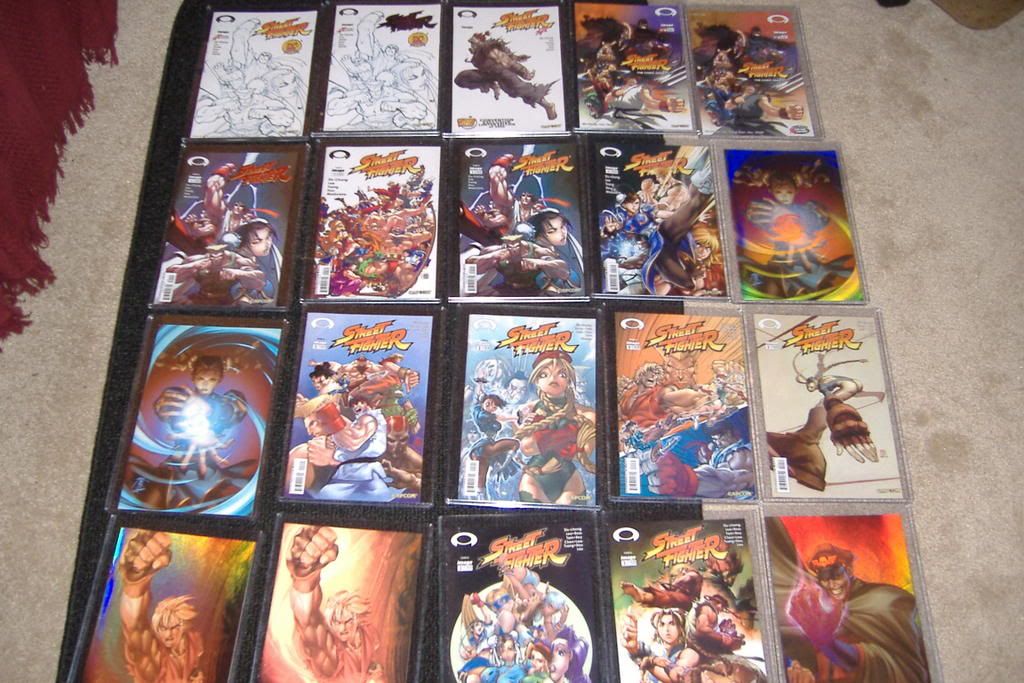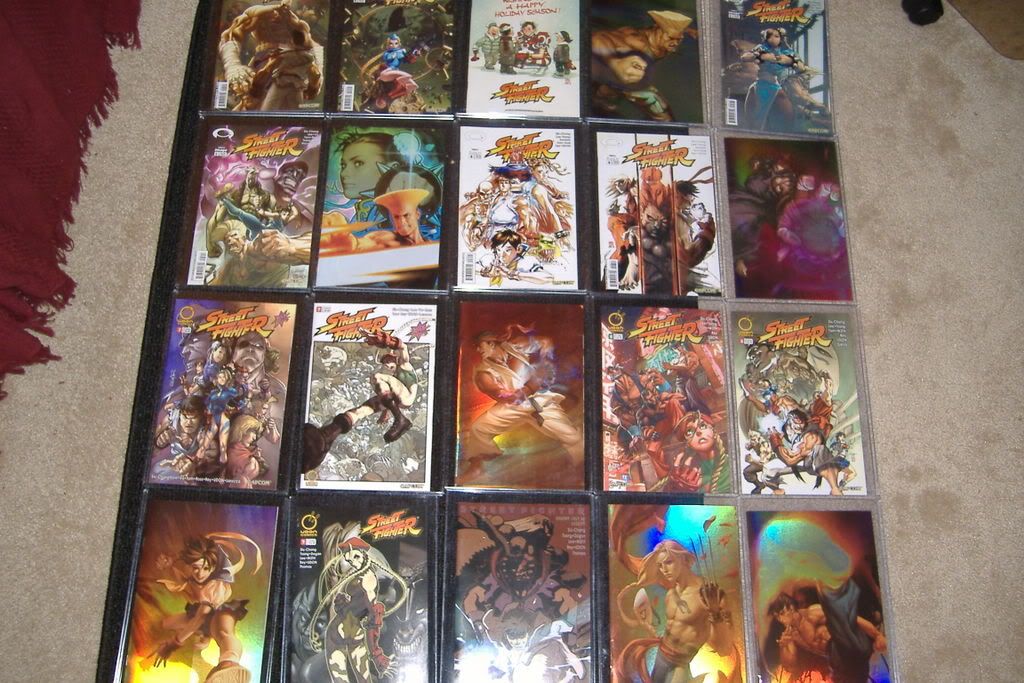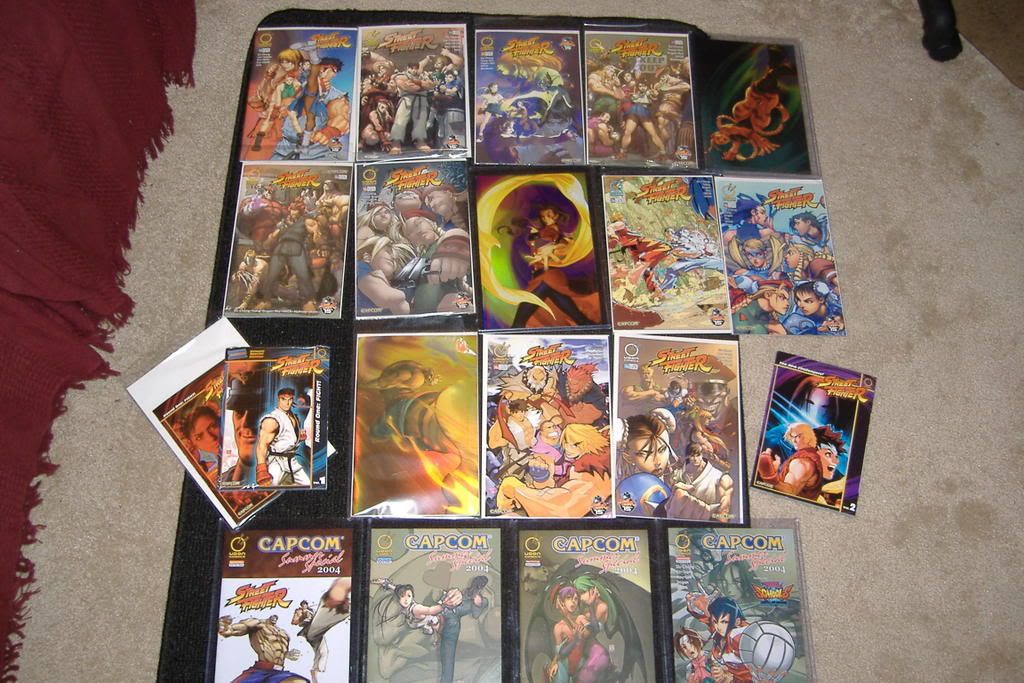 Darkstalkers