Due to popular demand ive decided to make a post about a small service im offering.
Many people have little or no access to Kinkos or any half decent print shop for that matter. Some dont like the idea of cutting the template outer edge and holes with an exacto (yes it gets sloppy)
so what I offer is this:
Pre cut Laminated w/adhesive templates for any stick.
I do all the cutting of the outer edge and holes/turbo area by laser.
You can see my work is perfect and looks 100% OEM.
Costs you ask? well it differs from stick to stick but lets say $20 Canadian give or take.
What do you get?
[LIST]
[]Your graphic printed on high quality paper
[]Lamination
[]Adhesive
[]Laser cut outer edge and holes/turbo
[*]Shipping INCLUDED pretty much anywhere in the world!
[/LIST]
ALL I ASK IS THAT YOU HAVE PERMISSION TO USE THE GRAPHIC OR CREATE IT YOURSELF
all you have to do is send me the template and its shipped within a day or two, i make 3 runs per week to kinkos.
Can i see your work you ask???
of course, here are the pics!
Full list of pics: http://s287.photobucket.com/albums/ll123/djbordie/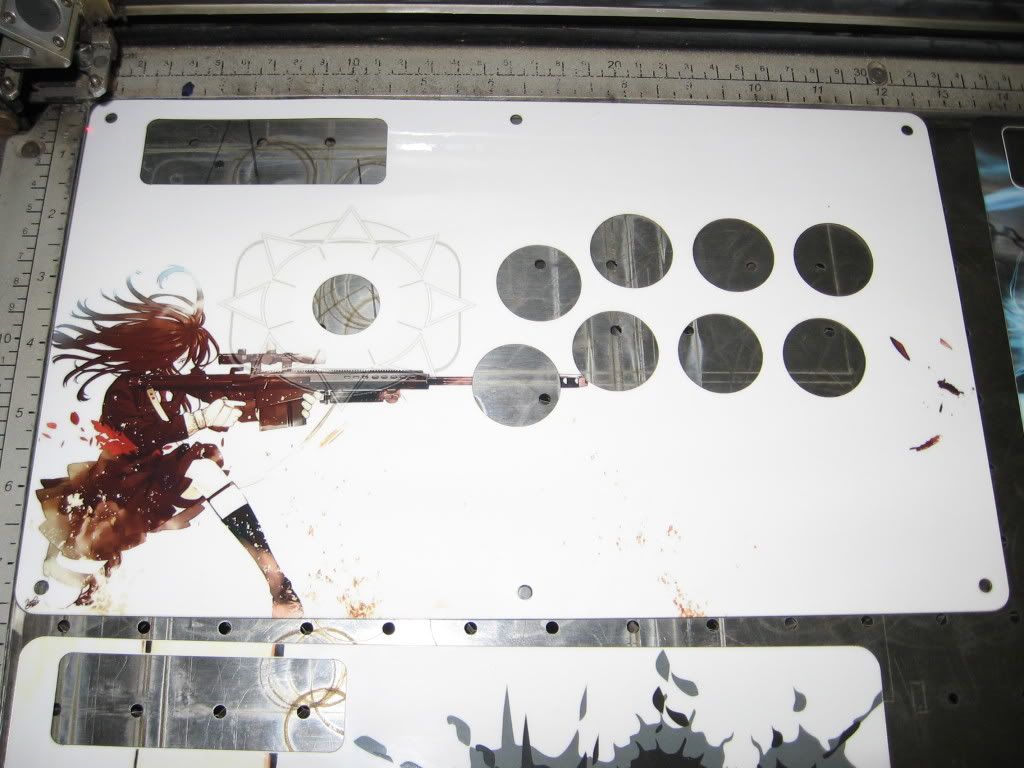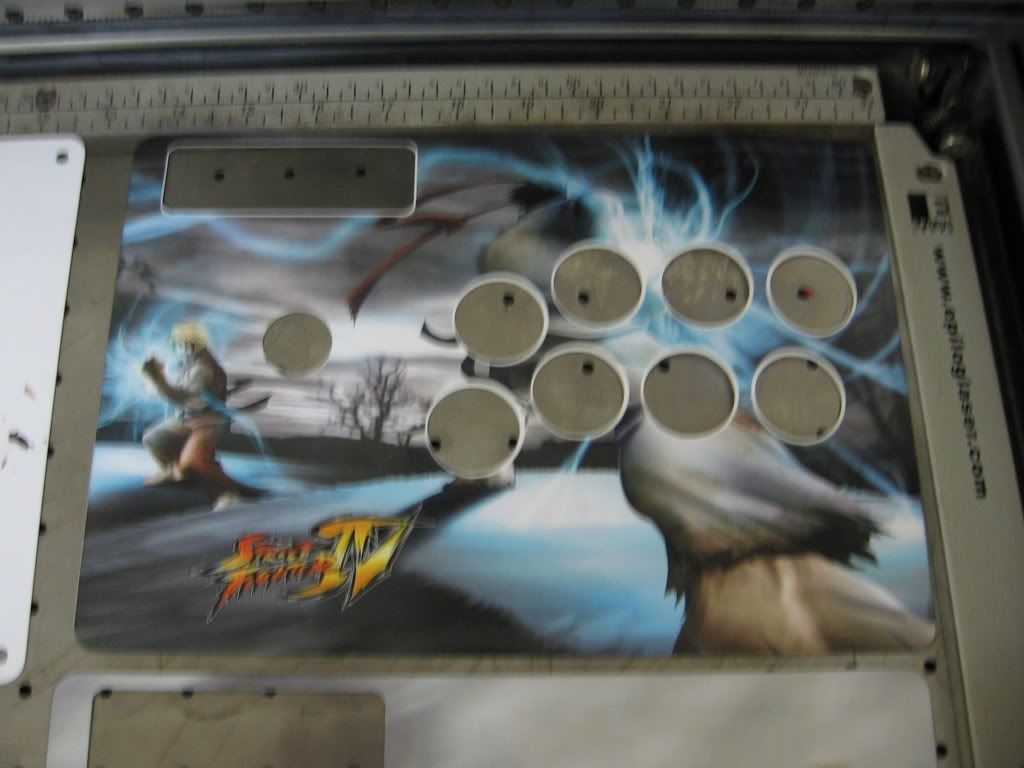 the laser: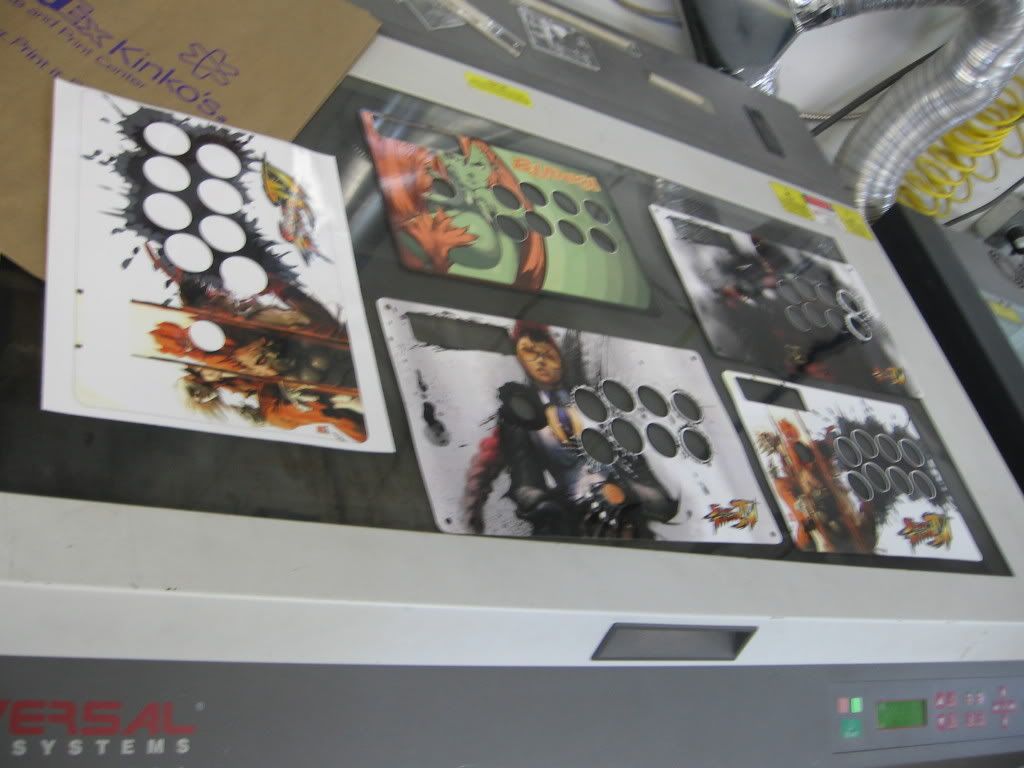 ---
I currently have over stock on a few items and will be charging less for the following:[LIST]
[]Akuma/Ryu/Ken SE
[]Guile Sonic Boom SE
[]Chick with sniper rifle TE
[]Ryu vs Ken SE
[*]Red and Blue RYU SE
[/LIST]
PICS of whats in stock (prices cheaper cause kinkos made extras)
Also the Modified ken/ryu/Akuma has my gamertag on it lol, so thats only $10 to your door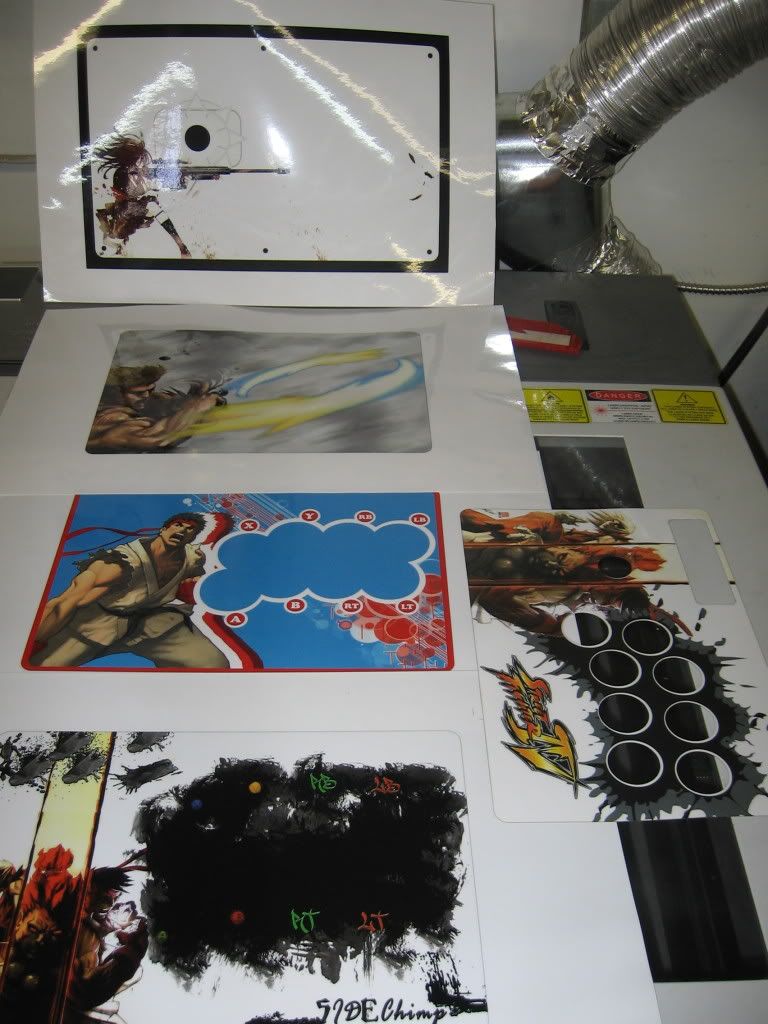 *** I am not making money off other peoples work, i am simply offering the Kinko's run for lamination/adhesive because not many people have access to these facilities, and my services for perfect quality laser cutting of the templates, its lick and stick for you people!*******
***so my background here is that im an engraver and have a few lasers that are helpful for cutting paper…on a side note i cut alot of acrylic. So imagine perfectly cut, acrylic for your Hori/TE. I am working on a project now for Loglikbomb. Will post pics when done. Basically the laser cuts acrylic so nicely, it polishes the edges while cutting (unlike a saw blade which makes the edges white and nasty)