**I THINK THIS THREAD IS BECOMING THE SIGNATURE MOMENTS' OF SUPRISE BUTT SECKS AVATAR REQUEST SERIES!! (…) **perverts…
you can request what 2 characters and color edits, etc. i have all the 3s sprites, any other characters you'll have to provide them.
this goes for any game, 2d wise. i'm going to require the 2 charcters have to be from the same series though. (from the same game) unless i approve otherwize.
if you have any questions or requests, please… bring 'em.
PIck UP:
Jida -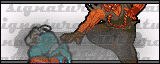 Taskmaster -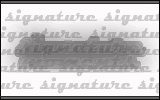 Makoto_Scrub -
Jae Hoon -