I have a nintendo wii thats in great condition, I have smash bros. links xbow training and maybe 1 or 2 others. there are a few Virtual console games on the system. it has 2 controllers both with nunchuks, and one VC controller. Basically i have a passion for arcade sticks. I am selling the wii because i just don't play it as most of my time is on the pc playing melty blood or on my 360.
i have a couple extras i need to look into.
ideally trade for a custom stick. but i am open to other offers.
SOLD!
here are the pics:
i forgot i had some GC controllers i can package in with it too. 4 player ssbb yee!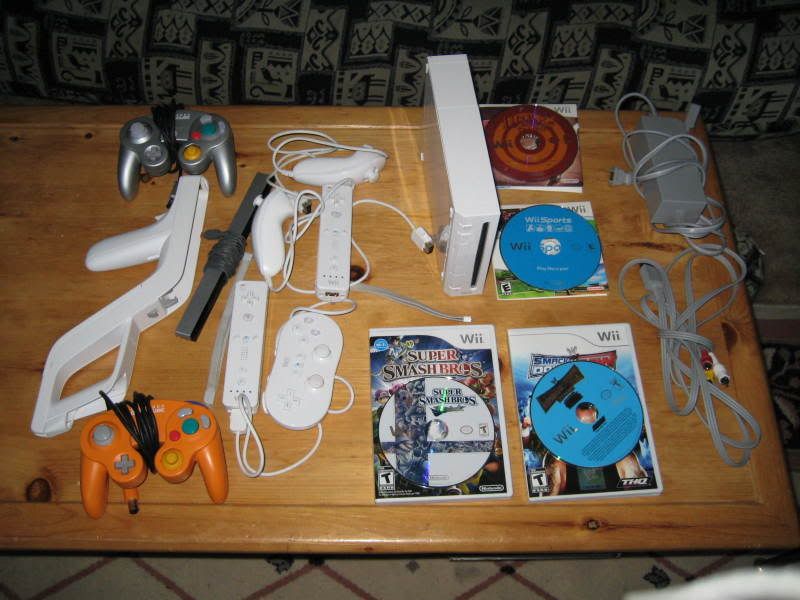 and heres my approval