Hi all,
Been a while since I have posted here, but I do have a good rep. Ask around.
**FS: Corsair K65 RGB (Cherry Reds) with a full set of Max keyboard black translucent keycaps + 50A .4MM o rings installed - $89 SHIPPED (US ONLY)
**
I got a smaller keyboard and I want to sell this guy.
Works perfect, nothing wrong with, clean, might need a quick brush down and air in a can blast.
Comes with Cherry MX Red RGB switches.
It also comes with a full set of clear black see through Max keyboard key caps installed (comes with the whole set, so you can put them on a full keyboard too, and also includes all of the original K65 keys.
I also threw in a handful of extra o rings and spare key caps (random, from different keyboards and sets)
I installed 50A .4MM o rings on all the keys as well.
In total this should be somewhere around $150
PM me anytime if you want more info
(ps, just for disclosure, this line of keyboards and I believe the K75 too got Corsair in trouble because they claimed it could do 16 million colors, but when they finally enabled it, if people used profiles that made the colors change the keys lightly flickered, they finally offered returns on them, but I just changed it back to 255 colors (which is still RGB) it stopped the flickering, made the colors more bright, and it has all the colors I want). This has nothing to do with this specific keyboard, if you are concerned just look it up.
Also I have a ton of profiles for this thing I would be more than willing to give you as well.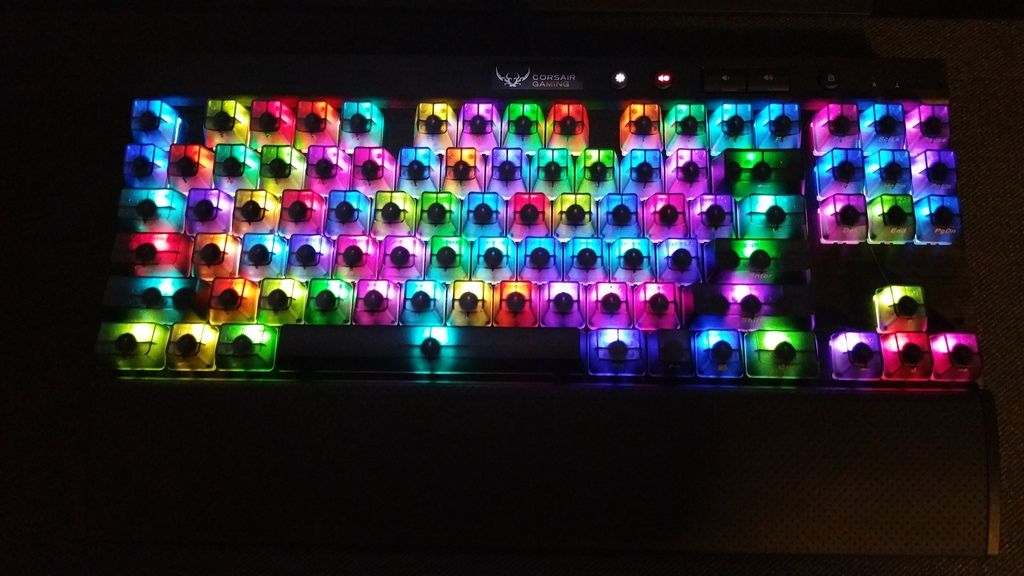 **[COLOR=#ff0000]
Thanks!
Seth