Ive been part of a spriting community for a long time , alot of the guys there getting payed now , It's been a really long time since I sprited , but recently I was inspired by them. So ive been spriting every once in a while.
Here are two fighters I worked on for no particular reason.
Heres my newest.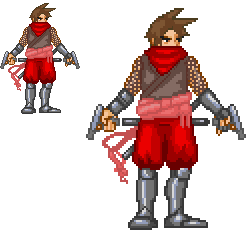 and heres another one that I did a few weeks ago, It's a little worse , But I used the same face.
I think this is the over sized one, shitty animation but …
heres a small one I think.

So tell me what you think , any comments or crits and whatever are welcome.