painted mdf. very good paint job. Does not come with the sanwa inside but I'll throw in a red painted dust cover and a tekket 5 red balltop if you want. I'm selling it like this case empty because I forgot to buy red buttons…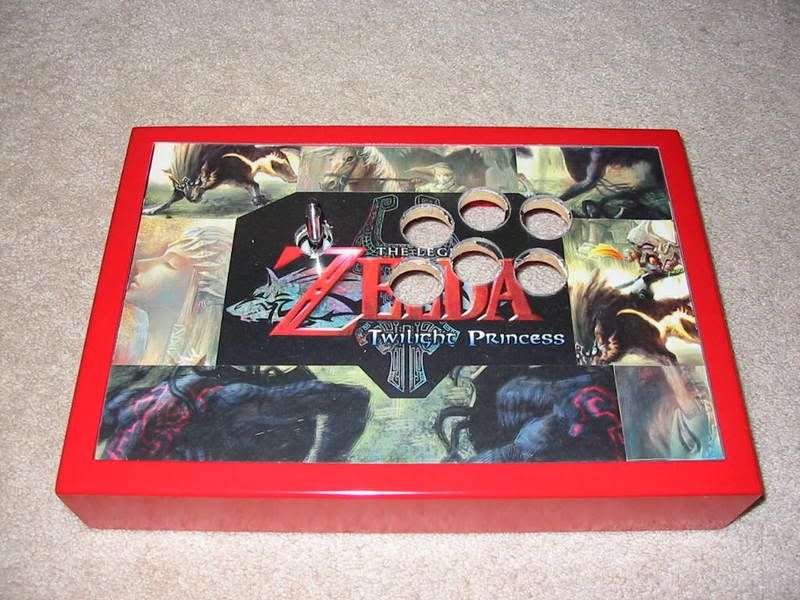 100 shipped.
next, I have a final fantasy 7 stick (completely legal for me to sell too because the art is a collage from a poster lol). sanwa JLF with pearl seimitsu buttons. painted mdf. I can stain the back panel if you want.
more photos http://s55.photobucket.com/albums/g140/chippermonky/Joysticks/JS8/
Asking 220 shipped. Your choice of console (DC PSX or GC).
Also, I have a large shipment of PSX controllers coming in which I'll be hacking and selling at around 20 shipped. leave a message here (DO NOT pm me) if you're interested so I'll know about how many I have to hack. I'll make the official thread for it once I finish hacking a bundle.