Hell yeah nigga we stay Astro Traveling.
I am actually quitting smoking for 2 months
lol @ my boss checking up on me.
He's gotten wise to me being logged in pretty much 24/7 on our internal system due to an extension I have for Chrome. I meant to use it just so I get a pop-up window on the desktop if I don't have my browser up, but this little side benefit is nice since it ALWAYS shows me active and never idle.
Today I've been doing a lot of background shit so I don't need to consult with him as I work. That and creating a video. Anyway, he asks a question he could have easily checked himself in two seconds. Goddamn, let me be lazy in peace.
Latrell, you da real MVP.
Exodus. bitching:
[details=Spoiler]On a scale of 0-9 how bad is it that I'm already seriously considering changing fields after only a year out of school? I'm 2 separate jobs in, the first was a contract position for 5 months before any of you jump on me for the number[right][/right]. The first one was a support role, which I knew I didn't really want to do, but took anyways because I'm a fucking idiot. Also leaving was the correct choice for what it's worth, they claimed it was a 'to hire' job after the contract was up… well I kept in contact with the girl that started the same day as me. As of 5 months after the contract expired she still didn't have a full time position and bailed.
Then this second one is just driving me nuts and I don't know if it's me or not… I wanted to get into development to make something… Instead I got put onto a project by myself (less than a year out of school) 3 weeks before it was originally promised to the customer. It wasn't worked on at all the 6 months since the order was put in, just bring in a total newb and have him hammer it out. Of course we ran into hella delays, most of which were out of my control, which has pushed the project well overdue. Now I'm getting snide remarks from one lead dev and project manager.
I just dunno if I want to keep doing this or look for something else completely and just go game dev in my free time to scratch the coding itch. Although I have no idea what else I could even do, I've got like… nothing on my resume aside from a decent in major GPA and shit side projects.
Go back to school for stats, ive got a math minor and I actually got pretty fuckin decent at it the last two years, and get into the soulless world of big data collection.[/details]
All those virgin ears. Raz0r will lead the charge to imprison him and bring justice.
bump cuz mans is turning into womans
matriarchs is streaming videos of his gorilla weight liftings
and maybe bipson tries his hand at tila:spam the god/diety submission form
#how to solve being a homegagay reverse magnetron man
#the rekno virus story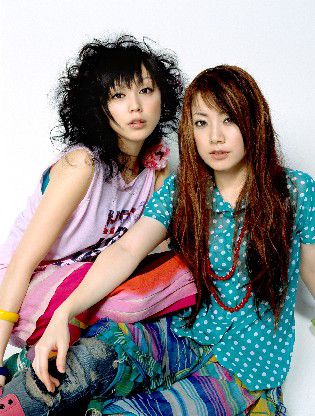 The one time hi hi pummy ami yumi "show" was on Tv they had their real life versions on that shit commercial break bumper, like "hey jackie, jackie workout interrupted yes!" of Jackie Chan adventures. DUNKU! Basketball dunkery dunkaroos. Now that clip don't even exist on the internet cuz ppl iz just that terrible.
this was better anyway.
Spoiler

http://hihipuffyamiyumi.wikia.com/wiki/Special:Search?search=basketball+dunk&fulltext=Search&ns0=1&ns14=1#

their wiki doesnt give a shit

http://hihipuffyamiyumi.wikia.com/wiki/Showdown!_/In_The_Cards/_Team_Teen

Card Game: Stu-Pi-Doh!
In the episode, "In The Cards," the Stu-Pi-Doh! cards are (obviously) a parody of the Yu-Gi-Oh! cards. Even the logo is similar (Stu-Pi-Doh / Yu-Gi-Oh).

REKD
Mental health affects everybody, not just guys or girls. And judging from what I've heard from some of you, it's needed.
also, only one Cibo Matto song matters:
Jesus this playlist is fucking terrible. Happy into hey there, delilah. I can't believe i assembled something so brutal in so little time. Still damn hilarious.
So I watched Terminator 2 for the first time ever yesterday.
If the little kid tossed the Terminator arm and the chip in the hot molten to destroy them, and the black guy who would create Skynet got killed, why is there a part 3 and 4? And why is a 5 coming out?
For once, I'll invite RockB and Razor to spoil this for me, because I have no interest watching the rest if they're not of the same quality as 2.
Time travel movies work on a weird binary: either the future maleable or inevitable. Up until the last movie more or less worked on the premise that judgement day coudlnt be stopped, only delayed. Unless you really enjoy the terminator universe, you can basically stop at 2.
Terminator 1 and 2 are one timeline, Terminator 3 is another timeline, Terminator 4 is another timeline, and 5 is another timeline.
Not sure if 3,4,5 are connected like 1 and 2, but after Terminator 2 it became alternate timeline shit.
LOL Arnold also says in T2 that judgement day can be prevented, then in T3 he's like Naa, it's gotta go down…
I've seen Ahnold in the new Terminator previews.
I immediately go to trying my best to unsee it.
Primer > all other time travel movies. I can't even remember T3 and I've never seen the rest of them. Absolutely no need. The series stopped at 2 for me.
Why the fuck am I doing shit nice and normal? Fuck this nonsense, Imma just be corrupt, like the government, corporations, and mother fucking religion:
Black eyed peas into Iggu Azaela. Jesus why did i do this?
I can drop it like i'm giving lessons in physics…fuck, man, why?
That was the whole point of T3. Them realizing the mission isnt to stop it, just to survive it.
The point of T3 was to give Ahnold something to do now that he was no longer the Governator.
Now he can't seem to find anything else to do.