Big lot of PSX Controllers.
All are H Series except for the small PCB. That one is an uncased unhacked A Series. 2 of them are already hacked.
One of the Controllers is Brand NEW!
60 Bux Plus Shipping!
Also, got this innovation Controller Adapter Playstation 2 to Dreamcast
15 Bux Plus Shipping - SOLD
2 Badass Dreamcast Light Guns with a brand new house of the dead 2 for 50 bux plus shipping! I think these are the rare official ones.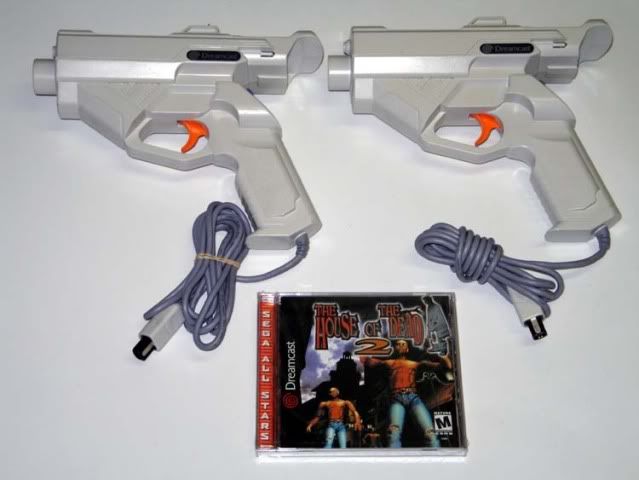 I also got a box full of Macatz Dreamcast controllers. They are all new. Maybe like 8 of them.
I'll add more shit later. Paypal and local pickup.