So I got a stick from a friend, it's a custom stick. Nothing fancy, by the looks of it, it was a USB controller with all the connections soldered inside a wooden case, dunno the brand of the parts . It uses an octagonal gate with a bat top stick, and I've found that the stick is a little bit stiff, it takes a little bit more effort to move than I would like to. Is there a way to tune the sensitivity of the stick? Or would I have to buy a different stick if I wanted something more sensitive?
Also I've never modded a stick but I've soldered some circuits for some projects, if I wanted to change the buttons to some Sanwa buttons, I tried a SE stick and I liked the feel of the buttons and in the FAQ said those are the ones that come with the stick, how difficult would it be? I'm guessing all I would have to do is just remove the buttons and solder the new ones.
Is there a tutorial on the forums to replace the buttons or the stick?
Here's a pic of the inside of the stick.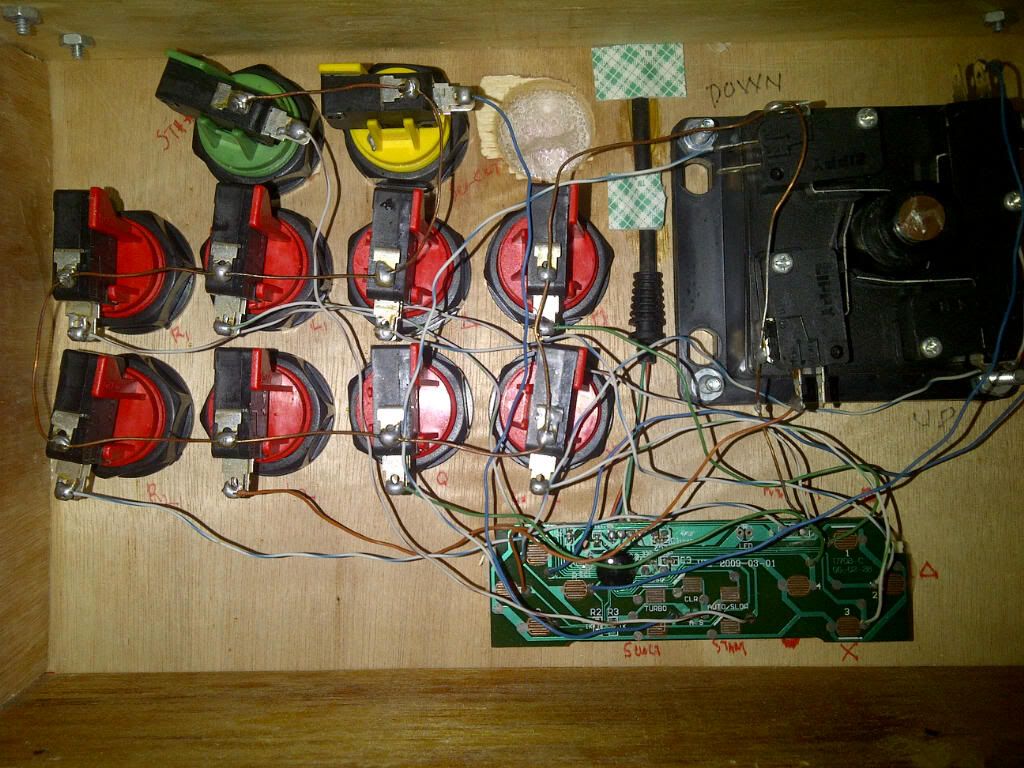 Also, eventually I would like to get a new case for the stick, is there a shop where I can get cases for sticks? I've checked eightarch and all I found was faceplates.
Thanks for your time