I Purchased a Tatsunoko vs Capcom ( Wii ) Fight stick.
I want to replace the Printed Circuit board (PCB) with a Madcats 360 PCB.
This should work find right? any hidden problems that anyone knows about, ?
Besides soldering the wires to the correct places on the PCB, is there anything else to the process that I might not know about ? I believe its as simple as replacing the board and soldering wires into the correct places. I've watched tutorials on the subject. I believe the tatsunoko should be similar enough to the SF4 SE, that it should be the same, but I have not found any video tutorials specifically showing the Tatsu fight stick and specifically the madcats 360 controller.
I am just asking if there is anything unique about these two parts that I might not know about.
any unique things I may have to do to the 360 controller pcb or tatsu stick. besides soldering and mounting the pcb somewhere.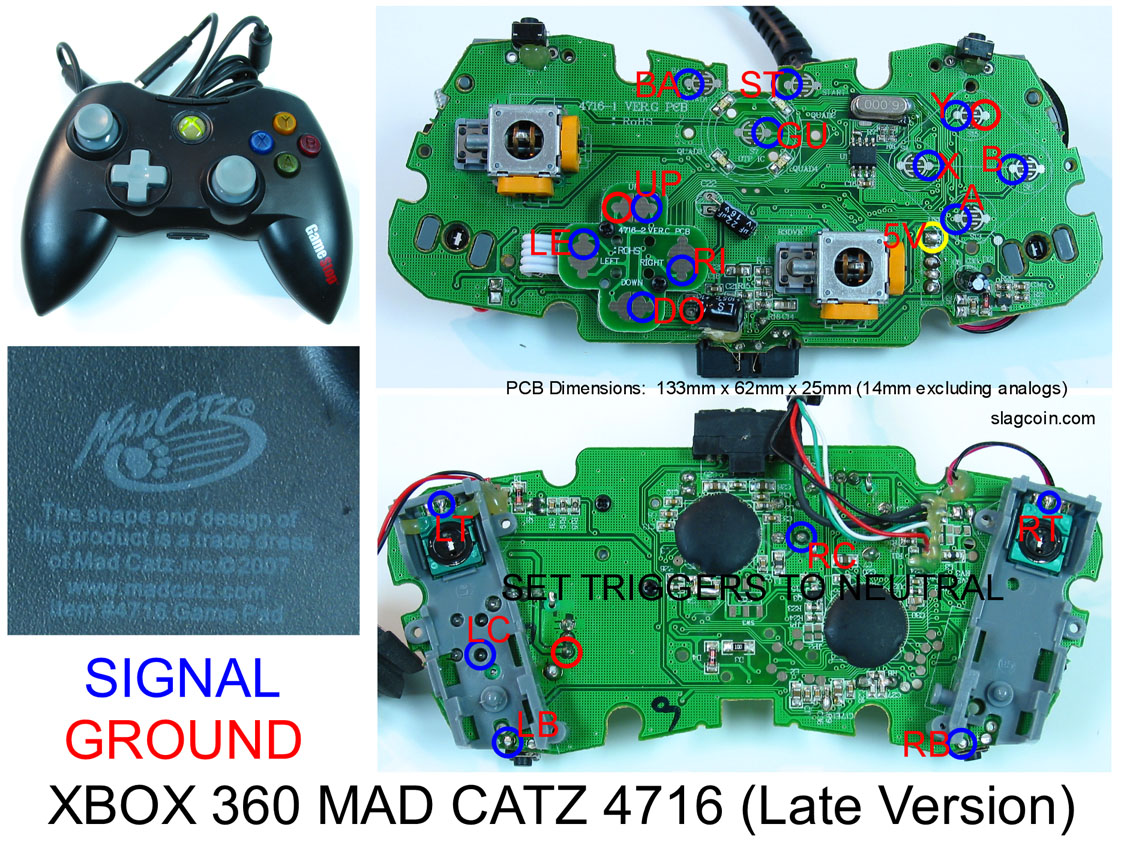 =====================
This is the inside of a SF4 (SE) Fightstick.
Should this match up match up with the insides of the Tatsunoko fight stick?
I guess I will be able to follow the differences if there are a few.
http://pineconeattack.com/wp-content/uploads/2009/08/100_1204.jpg
Ive seen alot of little tutorials about different parts of this operation.
Does anyone have a single tutorial that walks me through PCB replacement ?
Tatsunoko stick to madcats / 360 tutorials would be perfect.
Basically im just replacing the "Main PCB" in the stick with the controller PCB.
which means probably cutting off the connectors on each of the cables that connect to the "Main PCB" so I can solder those connections directly to the madcats-360 controller pcb.
Thats it eh ? doesnt sound so hard. ^ ^