In the Udon comics, Ryu tears through Sagat with the Metsu Shoryuken.
The thing is ot depends how the writer and artist did communicate with the said subject. As for the 100 plus ending the instruction that could have been given by capcom could be loosely for the recurring one and more detail to those new characters.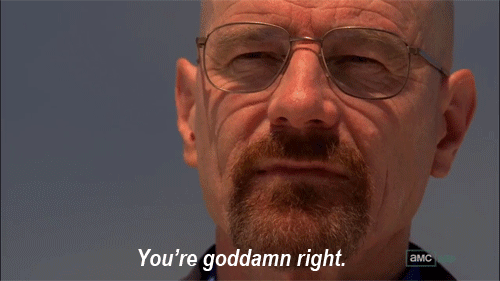 Again, short 100+ panels and not straight from capcom designers
Probably were too many for Bengus so capcom outsourced it to udon crew without excessive fucks given about the possible impact on the "canon"
They're not going to apply any substantial change to SF characters "forced" by some panel/ending made by the 4th udon guy
They may actually take some idea if they like it or if audience give a strong signal to have liked that particular scene, but they can (and likely will) ignore a lot of stuff if does'nt fit 101% theyr vision for future material
Take it as a nice, free gift for all us that wanted Arcade and classic "endings"
UDON gets to do the arcade endings art because when Capcom notified Bengus that he was expected to present 100+ endings by January on top of the work he's supposed to do for the Prologue stories he stripped himself naked and tried to jump off a window.
At least, that's how I'm envisioning it.
Spoiler

No he just spent 4 episodes powering up for the Spirit Bomb…or was that the Frieza saga?
I'm back with some translations. I've numbered the paragraphes because direct graphic editing was too time-consuming… And there were too many footnotes to do anyway!
1
UNDERSTAND'EM ALL!
2
THE SECRETS OF 9 GREAT STAGES
3
Each stage always witnesses fierce battles. Here, we proudly present you the surprising secrets hidden in 9 of them.
4
Japan - RYU STAGE
5
The name of the castle is Castle Suzaku¹. No one knows where it is. Apparently, Ryu just fights over its planks without permit.
6
MOON
This is the Moon at dawn. Did the fight last 24 hours?! Does Ryu pay his breakfast with the prize of the fight?!
7
A BAT
A bat is seen flying during the game. Does it end up being Ryu's breakfast, if he loses?!²
8
BATTLE OVER THE PLANKS
If you miss your footing, you'd certainly fall to your death. Isn't it dangerous when heavy people like Hawk or Honda walk over them?!
9
Check it up yourself in the game!
10
The mystery of Fūrinkazan
¹ "Castle Vermilion Bird.
² This early emphasis Capcom placed on Ryu being poor and almost forced to fight in order to eat is hilarious.
1
China - CHUN LI STAGE
2
It's a Shanghai shopping street named Tàipíng¹ road. Did Chun Li become involved in a fight there while investigating?!
3
CHINESE (廈門肉食公司)
It's the signboard of a meat vendor from Xiàmén².
4
CHINESE (不唾地吐疾)
It's written "Don't spit phlegm on the ground".³
5
THE MYSTERIOUS ICE VENDOR ALWAYS THERE
Is he actually a monitor cyborg, perhaps?!
6
WHO'S THIS OLD MAN?!
He's speeding around, completely ignoring the fight. It's because he's a kung fu master?
7
Japan - HONDA STAGE
8
A public bath in Tōkyō's Shitamachi⁴, named "Edo no yu"⁵. A perfect name for Edmond Honda, isn't it?
9
SUMŌ RING
Made of vinyl, so it doesn't matter if it gets wet.⁶
10
DECORATIVE ILLUMINATION
It's operated and lit on from a back room by Honda's disciples.
¹ Pacific Ocean road. Many Chinese cities have a street so named, but Shanghai doesn't actually have a shopping district there. Again, typical Capcom mashup of Chinese cities.
² 廈門肉食公司 Xiàmén ròushí gōngsī "Xiàmén meat company", quite literally.
³ The Chinese government actually did promote a campaign against the Chinese habit of liberally spitting everywhere. Besides, the Chinese used here (不唾地吐疾 bù tuò dì tǔjí "not spit ground phlegm sickness") is incorrect. The most used wording during the campaign was 请不随地吐痰 qǐng bù suídì tǔtán "Please do not spit everywhere" (LOL), but there were variations like 禁止随地吐痰 jìnzhǐ suídì tǔtàn "Spitting everywhere is forbidden" and so on.
The last sign on the right, not translated, is上海发廊 Shànghǎi fàláng "Shanghai hair salon". Well, it was obviously a barber shop, so it's nice to have a confirmation.
⁴ Shitamachi ("lower city") is the Eastern part of Tōkyō, while Yamanote ("towards the mountain") is the Western. Historically, Yamanote was the residential and upper-class section of the city, while Shitamachi the working class part. As such, they're passing the message that Honda is honest, sincere and forthright, if a bit conservative. There's an entire world of meanings under this specific characterisation.
⁵ "Tōkyō's hot water". Edo was the old name of Tōkyō, and is still widely used for anything that requires "appeal to tradition". Tōkyō's residents are still named 江戸っ子 Edokko, "Edo's child(ren)". Honda's bath became "Capcom'yu" in SFZ3.
⁶ Normally the sumō ring circle is made of rice-straw bales, so it can't handle water very well without deforming.
1
England - CAMMY STAGE
2
It's an old castle named Castle Fraserburgh¹. UK's Intelligence Headquarters lies nearby.
3
A LIGHT IN THE WINDOW…
Are her Delta Red colleagues watching the fight, perhaps?!
4
AURORA
An artificial aurora created to conceal the HQ?
5
A MYSTERIOUS CASTLE
What? It disappears depending upon the position of the characters?! Is this the Intelligence HQ?!
6
Mexico - T. HAWK STAGE
7
A sight-seeing area² near Hawk's house. His father used to sell woodcraft here once.
8
SPARROWS?!
Did Hawk turn into a bird and called them?
9
SUPPORTERS
A cheering party of five people for Hawk. Latin mood!
10
THE MOST NUMEROUS GROUP
The greatest number of people amongst all stages. How many are they?
¹ As I wrote in my previous post, there's no Fraserburgh Castle anymore in Fraserburgh, Scotland. Nowadays only the Kinnaird Head Lighthouse remains, built over one of the old castle's towers. Thus Capcom based "Fraserburgh Castle" on various Scottish castles, and the entire stage (and the castles themselves) is a hodgepodge of Scottish and ambiguously English places, exactly as Capcom subsequently did with Rose's Genoa/Venice mix stage in SFA2. The towers of the background castle resemble very closely those of the modern Dunrobin Castle, somewhat mixed with Craigievar Castle, Castle Fraser and Crathes Castle. The lake could well be Derwentwater as @Bailster38 surmised.
The actual "Fraserburgh Castle" contains elements of Edinburgh Castle, Bodiam Castle, Warwick Castle and Eilean Donan Castle and many more, including the Tower of London (crivens, the ravens!

)
² Actually the Instituto Cultural Cabañas in Guadalajara. You can clearly see Capcom mixed its front (the background) with its interior (the enclosed square where people stand).
1
Jamaica - DEE JAY STAGE
2
An establishment named "Lemony", in Kingston Beach¹, at sunset.
3
A PARROT
It flies away when the match is over. Maybe it's Rick's pet, Beramaccha?²
4
SONG
Is the band playing Dee Jay's song, MAXIMUM (whose name he even has on his trousers)?
5
THE BAND
Lemony's exclusive band, specialised in salsa.
6
Hong Kong - FEI LONG STAGE
7
The most famous park in Hong Kong. Are they using Fei Long's image for advertising?!
8
LEGENDARY ANIMALS
Legendary animals said to bring good fortune: the Azure Dragon and the Vermilion Bird.³
9
THE PARK'S NAME
It's Tiger Balm Garden, or fu2 baau3 bit6seoi5⁴.
¹ There isn't any "Kingston Beach", obviously. Kingston has numerous beaches, and again you can see the typical Capcom mashup of local elements. There is the Lime Cay islet, that could've been the inspiration for the name "Lemony", and the band plays under a mix of various Jamaican gazebos, often used for weddings. You can see the Secrets Wild Orchid Gazebo and the Moon Palace Jamaica Grande Gazebo were used for the gazebo on the right, and the little one on the left has something of the Riu Palace Gazebo on the Grounds.
² As already said in Rick's profile and before, the name Beramaccha is a reference to a character in Fujio Akatsuka's comical manga Let'sra Gon.
³ And we see the Vermilion Bird again, after Ryu's Castle Suzaku. The Azure Dragon is the newcomer. The three statues were actually present in the garden, as this video clearly shows.
⁴ Here written using Jyutping romanisation system. Fūbāobettsai in Japanese. The characters 虎豹別墅 ("tiger Par villa") are read hǔbàobiéshù in standard Mandarin. 豹, literally "leopard", was Aw Boon Par's first name, and is romanised as Par as the official name of the company (literally "tiger leopard", aka "tiger Par corporation").
1
Soviet Union - ZANGIEF STAGE
2
He fights in a factory, so all workers can watch after their shift before going home.
3
RUSSIAN 1
"It's forbidden to watch"¹. You can't watch the match from there.
4
RUSSIAN 2
"Attention"². There's a fire extinguisher in case of fire.
5
RUSSIAN 3
"Emergency exit"³. A factory is an extremely dangerous place.
6
SOVIET FLAG
As expected from the strongly patriotic Zangief, there's the national flag.
7
Is the bonus stage set here?!
8
The ceiling and the colour match perfectly. It's the factory's scrapyard?
9
Spain - VEGA STAGE
10
A secret tavern with membership-only-access. Its special attraction are street fights, and Vega is their protagonist.
11
WIRE NETTING
A deathmatch you cannot escape from.
12
A BULLRING
It seems they just refurbished an old bullring. Vega is a perfect matador, isn't he?
13
Is the bonus stage set here?!
14
Are you smashing wine barrels? It seems an underground storehouse.
¹ That's a bit puzzling. Did they intend to mean that it's forbidden because it's dangerous to stand in the gantry while watching, perhaps? Anyway, the Russian sign recites Запрещается смотреть Zapreščaetsja smotret', "it's forbidden to watch", and there's another word hidden by the two men on the bridge, that resembles детям detjam, "to children", LOL. It's unclear whether they subtly wanted to imply that "these brutal street fights" aren't for kids… or they simply copied a manual somehow.
² Russian внимание! vnimanie!, "attention!".
³ There's actually written only выход vychod, "exit". "Emergency exit" would be запасной выход zapasnoj vychod.
SFZ Guile?
Spoiler

http://www.vgmuseum.com/end/psx/b/sfa3gui-26.png
Maybe it is, maybe it isn't, maybe it's both… Who knows?
But Ryu would have defeated (or killed?) Sagat twice using the same move?
From the dialogue that you posted earlier, it seems that SNH Ryu just left after realizing that Sagat was holding back. Could he have Shoryuked(?) him after that? Maybe.
The japanese version had blood on screen that was censored in the international release:
Spoiler

https://i.imgur.com/04yWm1L.png
So, either he remembered the event when he felt SNH for the first time… or he slayed (or defeated) Sagat just like he did with the other bad guys in his ending, however, with the move that Sagat hated the most just to make his death even more humiliating (which kinda conflicts with the dialogue). Yeah, I know, he's talking about the blood on his fist, the smell of death in the air even in the jap version…
Unfortunately… Capcom will never clarify that.
It's Vega's halloween costume. Pretty sure you've seen it. However… Sgt. Ashida mentions that's Vega's final form on Capcom's website…
Spoiler
Bakfromon, would you mind to check if what's being said in japanese is different from the english text?
While I don't know how much of this can be taken seriously, he did a VERY interesting "revelation" concerning Urien's halloween costume:
Spoiler
Was it just me, or Ashida pratically said that's actually Gill? (yes, I do know that's Urien with a Gill skin).
You can even do the code to undress Urien… to undress "Gill".
https://youtube.com/watch?v=bUsXgagnOII
I guess this confirms Gill as SF3 arcade path boss?
Thanks Miðgarðsorm, excellent work.
It doesn't say anything about a final form, it just mentions that he's naturally a devil
I actually missed that completely. But it's good to know that Capcom acknowledges Bison as the Satan of the SF universe. There are many demons, but there can only be one Devil.
Well, with Gill being essentially Lucifer you got at least two of them… before and after the fall, split in two characters =)
And tbh i ever liked more the Dracula-Bison comparision (before SFV, first Bison halloween alt was Dracula/Vampire Lord) so many more points in common to build on.
Of course a badass/asshole laughing Dracula and not a pussified romatic one, but still
Fun joke to keep an halloween vibe comparision with DS, roles are essentially Ryu/Donovan, Bison/Demitri and Gill/Jedah
Gill is more like Fake-Jesus. He wishes he was Lucifer.
I bet you spend a lot of time envisioning Bengus naked.
As do we all.
That's actually pretty scary. Both the costume itself and it being Bison's real form. As a Bison main, I AM scared!
Actually not, pls let's not play the usual downplay-anything-not-shadaloo pls =)
It's not even about fake-one aside the "savior" thing, most of what Gill openly is is in absolute clear contrast (like straight opposite) of Jesus
Gill got TONS of (very intentional) parallels with Lucifer, from character design to concept to story/lore
He IS a crazy cocktail of gemini olympus jesus pankration hindu ghandi during a ragnarok rave (and some more)
But stronger resemblance is still Lucifer, the fallen angel (and even stronger Gemini from Sait Seiya, but this is another story)
And while at it, Bison got much more points in common with Dracula classic fiction figure than with Satan… in SFV he got the devil, but before in SF4 got Dracula.
Wich as Bison-fan myself is good, because i find infinitely more interessing the second figure
DON'T (like "don't") read it as Dracula got DBZ power level of 5400 while Lucifer over9000, so Cestus is actually saying Gill>Bison, omg shadaloo shilling troops, at me!
And i'm not even saying Gill>Bison on general.
I like more Bison and Urien (if only they write him better) as characters, but i equally like Gill and Bison as villains.
I disagree strongly with your not-so-hidden wish of freeze forever SF on shadaloo, but that's another path of discussion all again
Is the figure, the structure of the characters, power level (as fighters or as role in the "evil scale") is irrelevant in this contest
If you want after i can do a list for both Gill and Bison (many funny little details), as long in return you offer to be open-minded for once =)
@Miðgarðsorm
Incredible job, will read all that stage stuff in the noon tnx
Sorry but no. It's not downplaying, but Gill is not Lucifer, and he has no parallels with Luci. He is not an angel cast out of heaven for enticing man. He is a wannabe-Messiah who mass murdered members of his society who did not believe he was the Messiah. He's Evil Jesus. At best you can call him a False Messiah (As in he is the Antichrist).
Urien is his Judas.
As for lucifer? Lucifer was the other morning star that was sent to illuminate people, which i usually see to be more Urien, while Gill is the fake messiah. SF illuminati is based from secret societies, cults and religion combined so together not just alone focus christian and greek mythos but without the eastern ideaologies. It's more like the court of owls like baman but with a fake messiah.
It's like your dream come true he is now acknowledge as something entirely non human but rather close to an astral eternal supenatural being than a man that end up getting immortality to mystical and scientific practices.
Like you said his is now more "Klarion" indeed than what i was routing for to be a "Vandal Savage" or a "Dr Doom" which is i am also a fan of.
By the way cults and secret societies nowadays don't call themselves religion but they have a form of representation of a christ and devil same with budha and etc. This is to attract people to the idea of unity and harmony. Cult and a secret society without a symbolism representation of good and evil from a deity or supernatural being cannot attract other man, Why? Since they will just see their leaders to be the same as them. SF's secret society leaders is a mix of real illuminati and cults because they mix genes manipulation with cultic ideas like secret brother hood. Real life illuminati was science and secret brotherhood no mystical influence. Mystical influence were more to KKK and Freemasons.