Semi here!
I was recently playing the Gameboy Advance version of Ultimate Spider-Man (I don't have the console version… sue me) when I stumbled upon something VERY familiar.
First of all, the game was developed b Vicarious Visions, the company that makes the Tony Hawk games for the GBA. In other words, the character sprites were made from 2D polygonal models. However, once I got to the Venom levels, I noticed something strange when I did a crouching attack…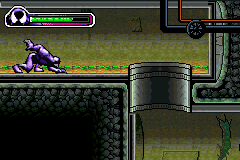 Is it just me, or did Vicarious Visions "borrow" Venom's fierce punch sprites from Marvel vs. Capcom and tweak them slightly?
You decide.
Semi out!