TOO LONG JIIIIIINNN >>>> Ultimate Troll vs. America 3, America's Game? Hmmm
This is interesting.
Everyone knows at this point that I like seeing some Japanese players and it influences the character choices I play a bit. I'm free as the wind compared to them or even most Americans at this point but I have no problem being honest with that. I really like the game a lot regardless and it forces minimizing mistakes and bad situations like the old games so it's fun to get back into that again.
I've been guilty of complaining about the cheap stuff and what not and how I wish Zero didn't kill in one combo by himself…but that's the cheap stuff gotta learn to deal. However I always have liked Morrigan + Missiles because it shows that the game has been geared more towards zoning also and not just running in with Wolverine. Other people hate on it but it's either that or invincible berserker slash.
After seeing Kusoru win Final Round it's obvious the Japanese prefer to squeeze every bit of juice out of the lemon and learn to optimize what they like to play regardless of tier. They don't get huge money prizes for winning tourneys there and arcades are still abundant compared to America (you win like a PS2 and a game for winning freaking SBO) so there's more incentive to pick "lesser" characters in games. You have more time to play against stronger competition to work around the issues of said characters.
Of course there's the exception of the fact that there is no arcade cabinet for the game so some of the players like GX/Kuuronn have to travel upwards of 5 hours driving time to meet in a central place to play what is basically a poverty game in Japan (and supposedly America's game). Just for a shot to one day possibly make a little bit of cash when they come here. Maybe.
Now what's really interesting is that I hear all this stuff about "Marvel is America's game" but honestly I feel like America gave that up as soon as MVC3 came out. Sanford denounced the game very quickly during Vanilla and although he did play up until a little bit after Evo it was obvious he just did not care. Justin stayed in because he plays everything but there's several Marvel 2 big heads that to this day either don't play the game period or play it but more or less troll the game for it's mechanics in comparison to Marvel 2. This is especially apparent in the east coast streams where players I won't mention seem to have more fun trolling about how OP Morrigan + Missiles and Dark Wesker is than actually commentating the match.
Justin Wong brought up a really good point. You can listen below.
http://www.youtube.com/ watch?v=Mqz8IGCBXGo&feature=relmfu#t=2m13s
This is the main main reason why I prefer Marvel 3 over Marvel 2 despite the craziness. I wanted to learn Strider Doom in Marvel 2 because that was the only viable team set up that looked interesting to play. I didn't care about the cape wearers or Cable, their character designs just don't interest me and Doom I only liked because he was cool with the ninja. Part of the reason why I made sure I picked up Doom in Marvel 3. I knew he was probably going to support whoever I ended up liking on point.
I heard Strider/Doom took so much work to utilize in an already hard to play game that devolved to really 4 characters at the highest level so I pretty much opted out and stuck with 3S. Ibuki was far from the best character in the game and was pretty technical but still a far cry from studying under a waterfall for years with Strider/Doom only to probably get curb stomped out by Mags and Sent any way. She could fair her own against the higher tiers with less work than Strider/Doom would have in MVC2.
When MVC3 came out I knew I had to get in because I wanted to get back into an Anime/Marvel style game and learn to react to things at a ridiculously fast speed again. SFIV was getting really boring being a really dumbed down version of the basic footsies applied in Super Turbo that was already done to death years and years ago. Solid game but…too limited in options and ways to oppress your opponent despite the tier list compared to the old games for me. Of course MVC3 ended up being this game where hit confirms seemed really easy, XF could kill your whole team from like the start of the round and they put in characters like Wesker that could shoot a gun at the speed of a real life gun, had multiple screen clearing teleports and a 1 frame command grab. ** To someone coming from SF Wesker is like Akuma, Zangief and Fei Long in the same character. Luckily it's Marvel so that's not that terrible.**
All of that stuff was enough to get people really riled up about the game and just call it a scrub game and has nothing fundamental to it. ** Though the more I watched tourneys of the game…I noticed the most fundamental players (people who had some of the best spacing in SF/Marvel games like PR Rog, ComboFiend, Fanatiq, Ricky Ortiz and Wong) still were winning the most consistently.** The game had a lot of cheap shit but all of those players came from playing games with cheap and really oppressive shit so they have no problem dealing with a game where all of that stuff is just easier access.
It seemed like America's game just a lil bit for once until last weekend when this guy Kusoru comes with a team that surely wasn't going to do much against the likes of high tier ass US teams like Zero/Vergil/Dante, Zero/Vergil/Hawkeye, Spencer/Wolverine or Dante/Felicia and even slightly less high tier but completely oppressive stuff like Morrigan/Missiles/Brand. Kusoru's team had characters that in theory and even really practically B to A tier at best.
Of course in MVC2 that would mean you're fucked but in MVC3 everyone is capable of doing high damage and like Super Turbo…all of the characters are made very uniquely even if they are similar in main gameplan where they all have their own niche and ways to synergize in a team. This team of course of Joe/Frank/Coon went on to win a prestigious 15 year event with a lot of Marvel history with characters that basically don't exist in America minus Frank. A tournament where I remember Sanford literally sweating buckets trying and successfully IIRC defeating Justin Wong in the grand finals of MVC2 back in 2006 or 7. I had never seen anyone sweat like that playing a video game until that day and it literally showed the blood and sweat that went into MVC2 in the US. It was hot in the room but you don't sweat like that unless you are working your ass off on top of that.
If this really is America's game…why are tournament players at the tournament commentating on stream talking more about how stupid the mechanics are than making sure Joe/Frank/Coon doesn't take a 400 man event in a 15 year prestigious tourney without going into losers? There must be very few people that are really trying to own this game in the US if that's the case. It sounds a lot more like people are just playing it on the side than really caring about winning. It can't be America's game if all I usually remember is just excuses for how stupid the game is. Obviously we need to look into all characters of the tier list. It's definitely ideal to protect yourself in this game with what is the strongest but you can't protect yourself from what you don't know about (LOG TRAP).
I talked with one of my friends who I played the game with and he figured that I should just play a cheaper team with characters that I like and that I found and switched to. Obviously Kusoru proved you don't need top tiers to win but the thing about my new team is that it goes along the lines of you need a character that can zone and rush to be consistent.
The team I have now is basically the original team I wanted to play except with Strider instead of Dante. Can't complain there. In the end though it seemed like it was more Kusoru's incredible ability to defend himself against crazy mix ups and block correctly in situations that I've seen very few other players block correctly in. Not to mention his team is built around a character that can rush you down but lame you out at the same time and 2 characters with really small hit boxes. Rocket Raccoon only has 750k health but people had to hit him 4 or 5 times before he died. Slippery rodent.
Lastly…it definitely seems the best way to play this game at least for now is to make a team that can switch between offense and defense on the fly regardless of the tiers. Which seems very much in line with the way Marvel 2 was. Magneto was offensive but he could lame. Storm tended to be more defensive but she could rush etc. Just make sure synergy is solid and make sure you have an awareness of the mix ups and situations the game presents. Also…make sure you don't lose your first character because that's pretty much how Kusoru stayed in the game. Frank or Coon would usually end up dying before Joe did because Joe seemed that difficult to hit with a 10 point durable log trap assist.
EXTRA BONUS: I can see why Kusoru has no problem with the cheap stuff in this game when he hypes up this game every other time he wins a match.
THE CHEAP STUFF. POVERTY.
vvvvvv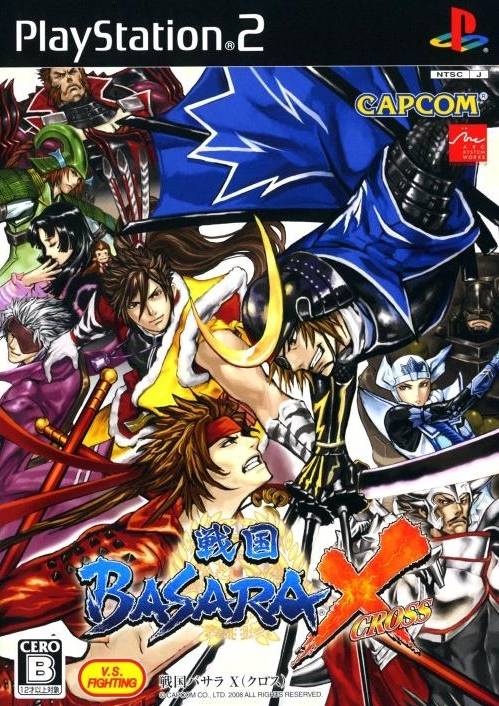 SKIP TO 2 MINUTES FOR GAME THAT MAKES UMVC3 LOOK EXTREMELY FAIR.
[media=youtube]14IST17bpd4[/media]
http://www.youtube.com/ watch?v=14IST17bpd4#t=8m00s <<<< Actually this is all you really need to see.
[LEFT]WFT is this shit?![/LEFT]
[LEFT]onli play with infiniti combos and unlockables this game sucks[/LEFT]