UPDATE JAN 31, see last post : ) Thanks guys
Hey guys
I don't know if any of you guys remember me but I am the owner of GTArcade. I used to build sticks and have sold parts to many members on here (US and CDN). At the time, I left the country for a year and didn't continue building sticks after I came back. I will be leaving for work again, and I won't be back for a few years. I still have lots of parts left that I want to get rid of.
This is ONLY exclusive to my fellow Canadian friends, because I had really positive experience dealing with Canadians, and also shipping is cheaper, allowing me to lose less money in shipping. After 1 week or so I will move this over to Trading Outlet so other non Canadian members can take advantage of this deal. So While Supplies Last!! The listed prices are really low, almost everything here is below cost. I am located in Richmond Hill, Ontario if you want to pick up at Leslie and Major Mackenzie.
All Sanwa are reserved for HVE until further notice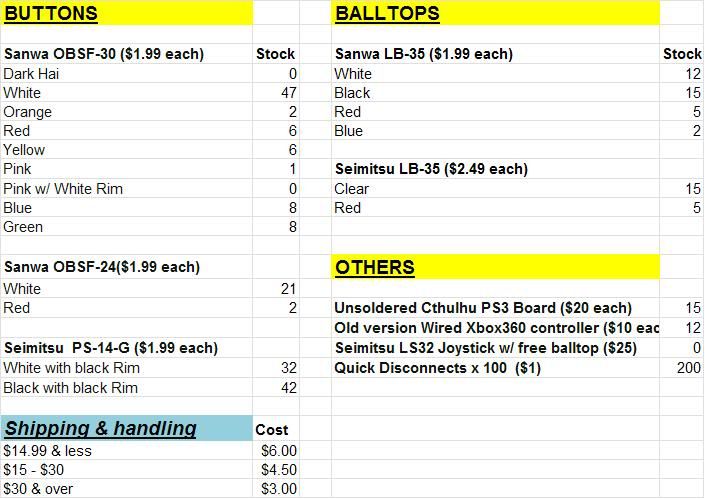 Since USD and CDN are pretty much even, you can send me Canadian or USD, it doesn't matter to me. Whatever works best for you.
Please note everything is first come first serve.
Thank you take care guys!