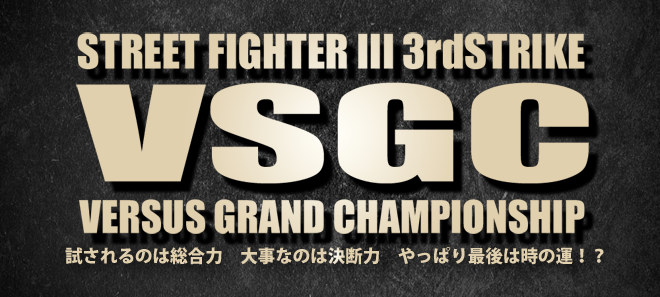 Versus Grand Championship is a fresh new type of event starting soon at game versus. This event encourages players to play alternate/sub characters and showcase their skill stretching beyond their main character.
First tournament will be march, 7th at 8pm japan time
Every Sunday
1 season includes 8 events (2 months)
individual matches/singles
each match will consist of 1 person with 3 characters ( 1 person 3 on 3)
each event will generate a winner
each individual may only include 1 of the 3 power house characters (chun li, yun, ken)
characters will be decided and locked the day of the tournament. any changes to your character roster can be made at the following tournament.
must keep (or declare?) 1 character (lead character)
This thread is here to post links to the videos, and discuss this series of events.