Hi Guys,
I'm pretty new around here and hope I posted in the right area.
I have been moding sticks for a while now but first time hacking a XBOX360 wired controller pad.
Here it is: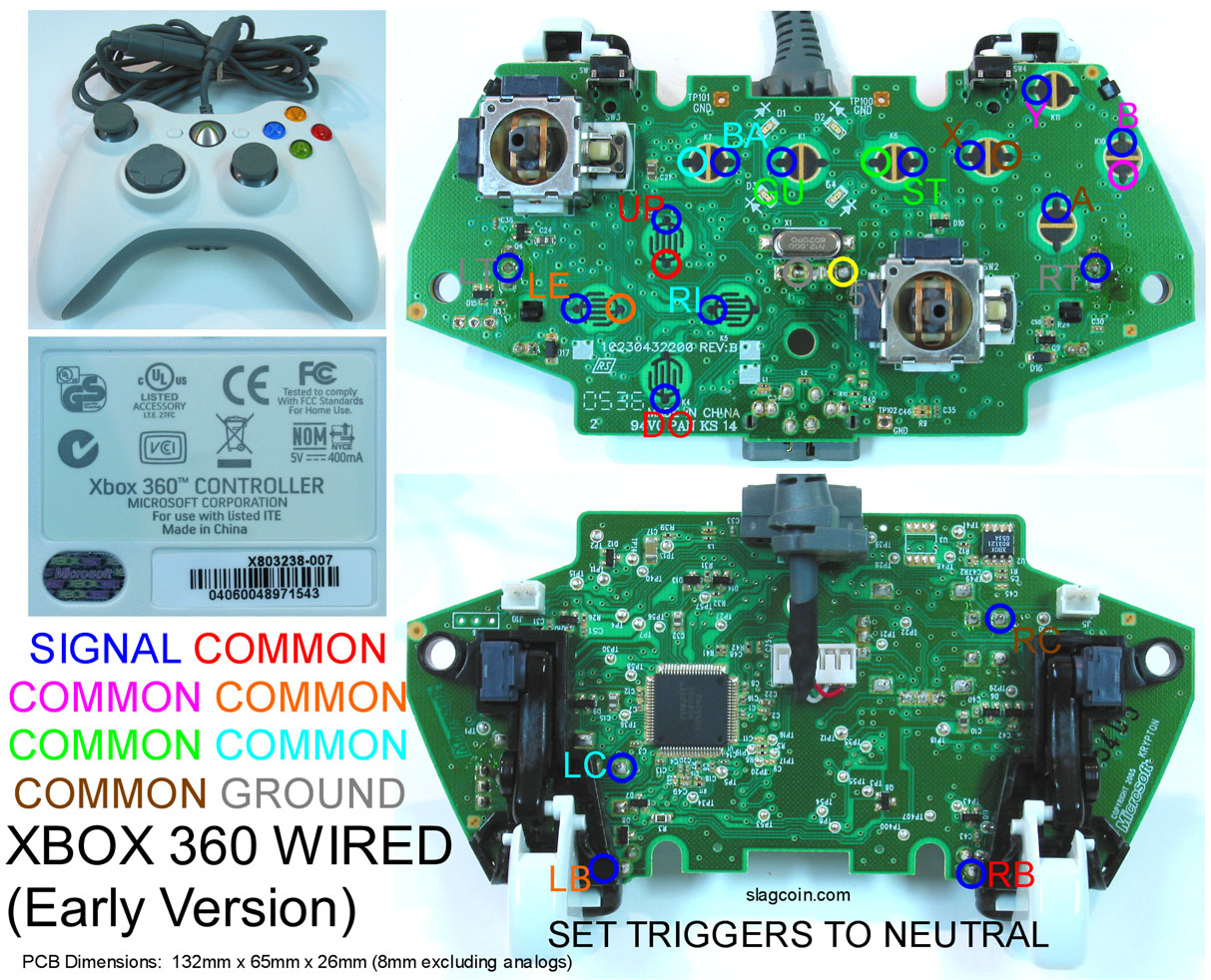 Credit go to slagcoin for the pic I linked.
I have 2 issues:
Top pciture
1: When wirring the A and B buttons directly from the button pads (scratching the black plastics) linking both the signal ( BLUE CIRCLE) and I guess the signal next to it is ground? I get no response… where as X and Y would work with no problems. any ideas?
//===========================================================
EDIT: I manage to get LT and RT working as well, I soldier the triggers back on, glue it to neutral and wired as normal and it works!!! xD xD thanks to the guys here

But I still need to get A and B buttons working…
2: I managed to get RB and LB working but when I connect LT ( there are 3 solder points) after removing the black and white trigger. I then Soldier middle SIGNAL (lablled LT in the top pciture on the left) and tried both top and bottom point as I guess one of them would be ground but instead I get either, a: it reponse on button release and not button press and it also shown as 2x kick instead of 3x kick in game? (tested via SF4). I then tried soldiering it to another point and I get inconsistant response…
As for RT, I get the same issue as the very first issue above, no response. I soldier the SIGNAL shown on the right side of the top picture, tried different ground points and even tried scratching the pad around it for the ground but have come to no avail for any response…
//===========================================================
Any help and suggestions would be appreciated.