All DVDs I watched once and placed back in the case. I take care of my shit. Also, all of my stuff is LEGIT. Not bootlegged from another country.
Asking: $50 shipped
Samurai Champloo Complete Box Set
Asking: $20 shipped
Full Metal Panic Fumoffu Complete Thinpak Set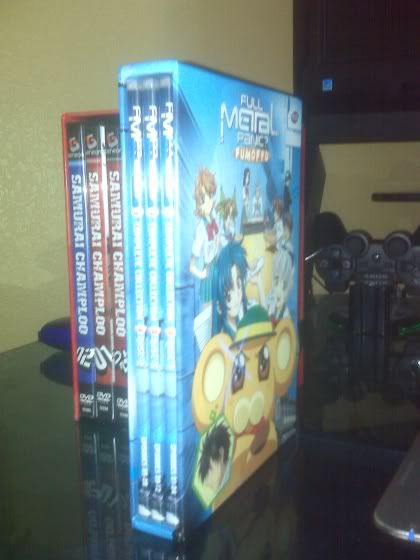 Asking $190 shipped.
RARE Street Fighter Ultimate Edition. In really good condition. No major dings or tears. only very slight shelf wear.
http://www.hillcity-comics.com/graphic_novels_2006/new_graphic_novel7348.jpg
Asking $100 shipped for the 2 sets.
Fighting Spirit ( Hajime No Ippo ) Collectors Boxed Set #1 & 2 (Contains DVD Vol #1-8 and 9-15)
http://ecx.images-amazon.com/images/I/51eOic9AZBL.SL500_AA240.jpg
http://ecx.images-amazon.com/images/I/519yKt6ZrWL.SL500_AA240.jpg
Asking $50 shipped
Original EVO 2007-2008 DVDs (4 dvds all together)