**--------------SOLD---------------**DOA 4 stick used about 10 times comes with box. Works like new, it hasn't been modded so it still has all the original parts intact.$65 shipped
Phantasy Star Online Episode I&II Plus has minor scratches but plays flawlessly the rarest of the PSO series of the game for gamecube comes with manual and case $60 shipped.
Capcom Vs. SNK 2 comes with manual and case. There are scrathes on the disk but it plays fine with no skips or anything $35 shipped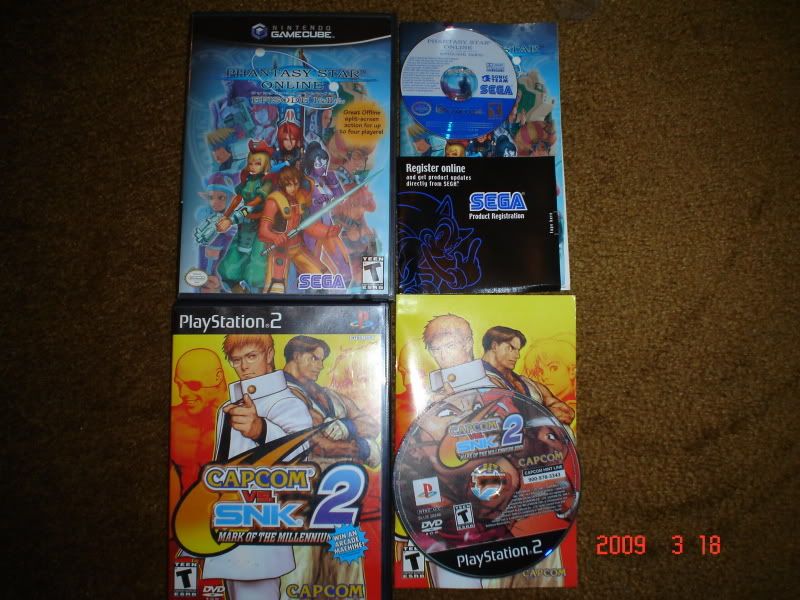 The Legend Of Zelda Majora's Mask CE Brand new sealed. There is a tear on the front cover of the game. I bought this new at Toys R' Us years ago and never opened it, still very hard to come by new. $65 shipped.
Brand New Sealed Warcraft 3 Collectors Edition for the pc mint never opened- $200 OBO
Brand New Sealed WOW Burning Crusade CE $75 shipped
I also have a new wireless xbox 360 controller $35 shipped.
I accept paypal and will ship only to the United States
Thanks