I'm selling a PS3 TE that's been dual modded with an imp and a 360 Madcatz Gamestick PCB (the one that came with the Frogger pack-in). Just hold the Home button when plugging it in to switch modes. I've modded the the gamestick PCB with resistors and diodes so that RT and LT will work in 360 mode (one of the issues with wiring analog switches to buttons). This is originally a Round 1 stick but it now has the black sides off of a MvC stick.
Well this doesn't seem to be selling so I've taken away all the little extras and configured it back to as near the original configuration as I can (it is still dual modded) and hit it with a steep price drop.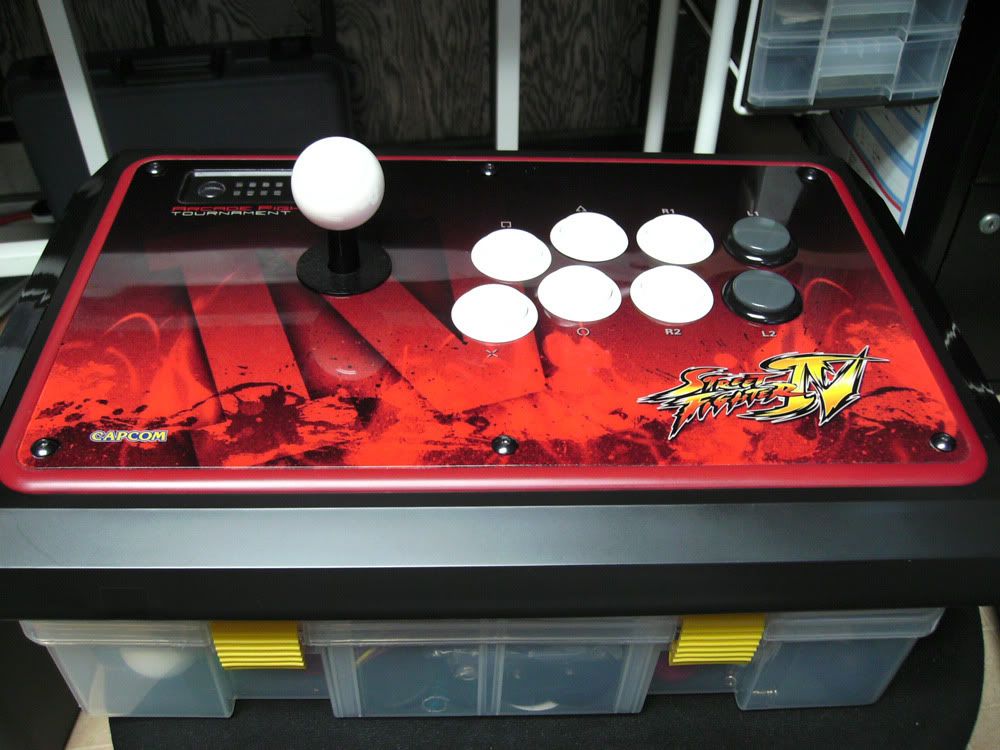 $135 shipped or Best Offer. It will not ship in the original box. SOLD
If you're still interested in the configuration I was offering I've left it below. I can remake it into though if desired.
Previous Configuration
[details=Spoiler]It's got a JLF with red anodized aluminum shaft cover, 8 sanwa snap ins, and plexi from Art's Hobbies. If you want I can swap the buttons out for 8 black Seimitsu screw ins; the standard 6 white 2 Dark-Hai with white balltop; swap the last 2 Dark-Hai buttons for all black or all white; or most any combination of the above. It'll come with the original art and shaft cover.
And for some pics.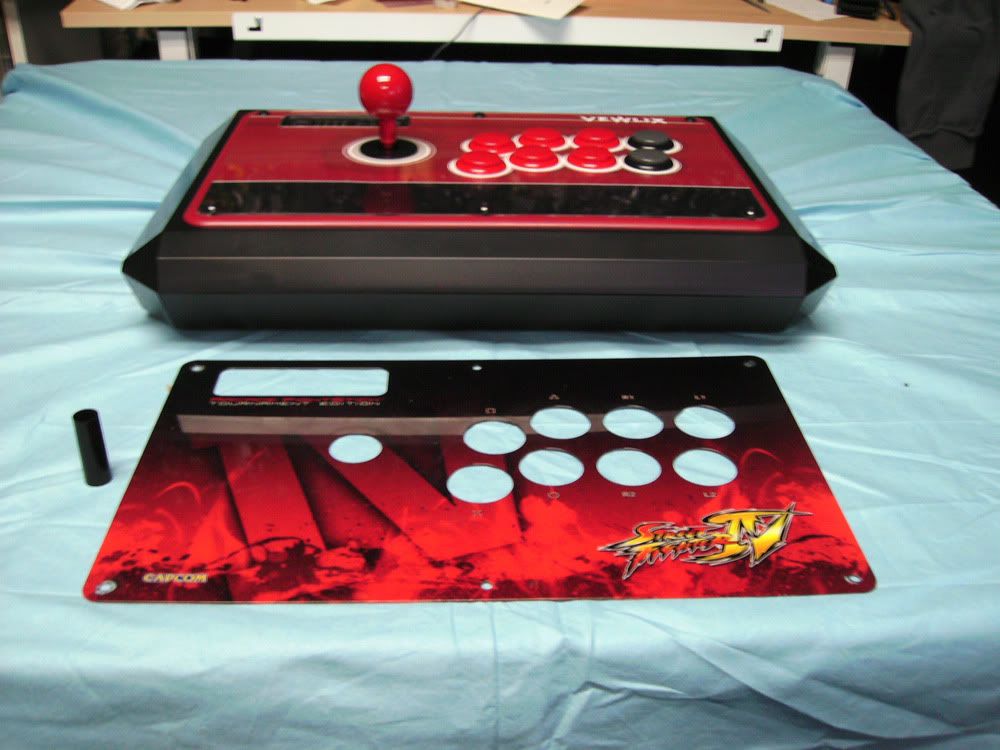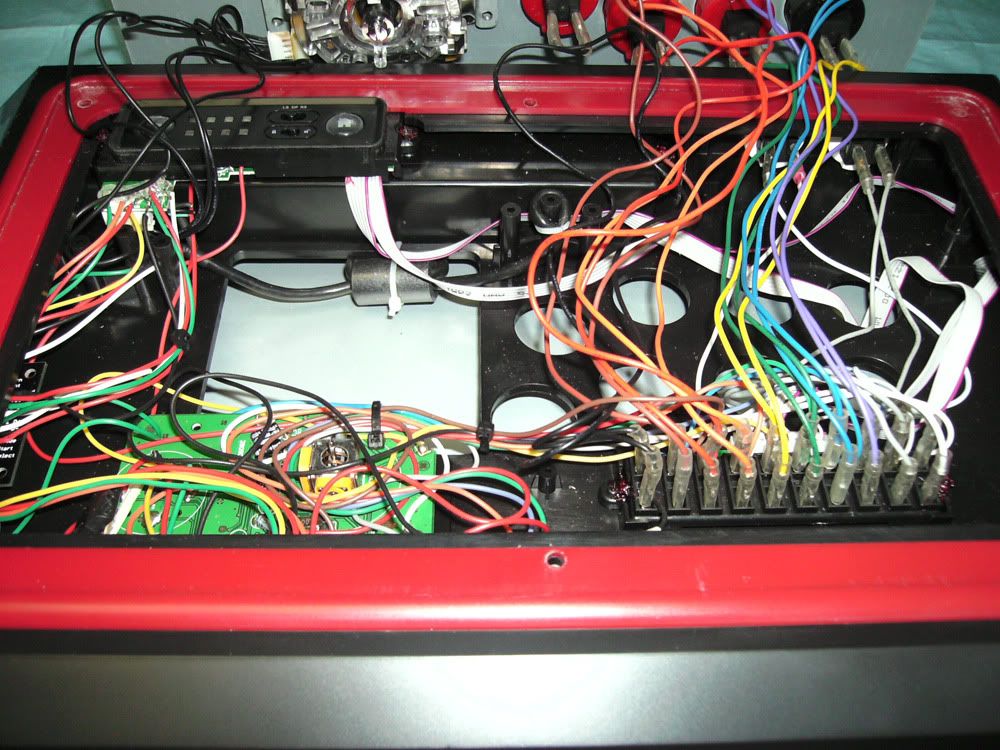 Points of note: This was used as a regular round 1 before I got it, but everything has been replaced. Different button, stick and sides. That said there are some cosmetic scratches near the top of the case and a slight scratch on the plexi. Also the original box was beat to heck and back when I got it. It still has the immobilizing foam inserts in there, and I'll be shipping the box inside another box.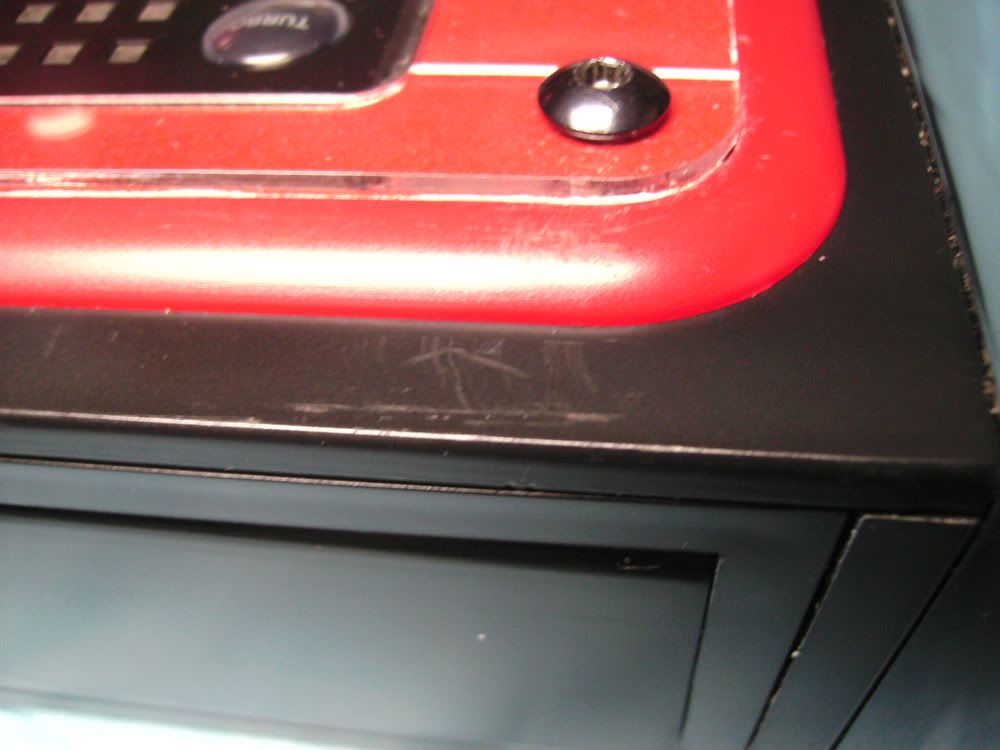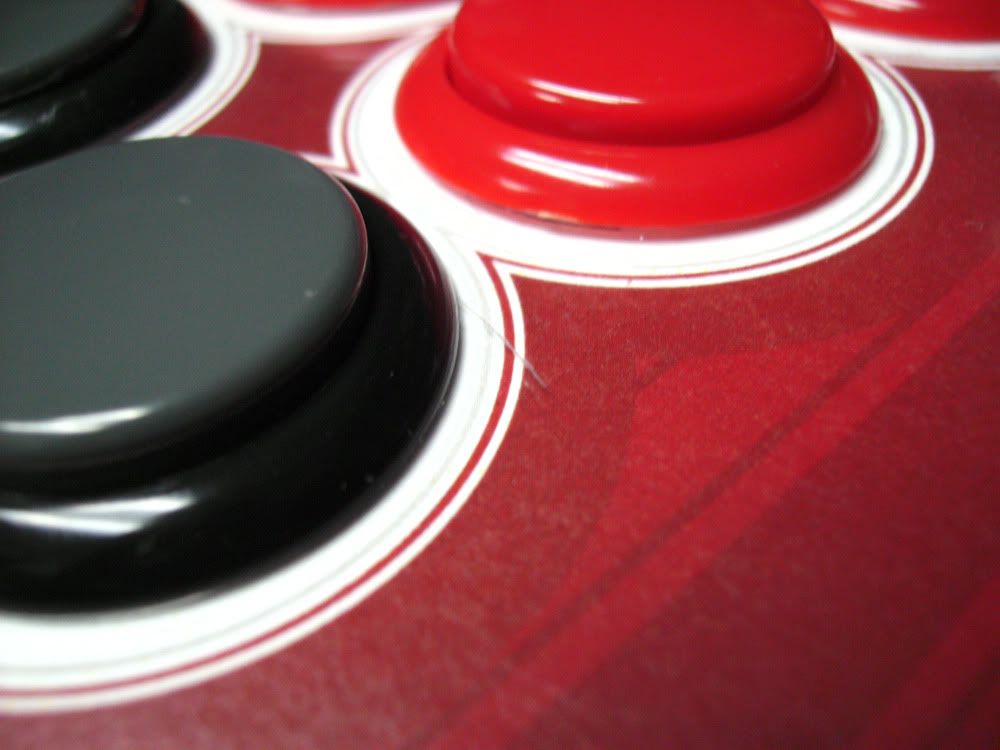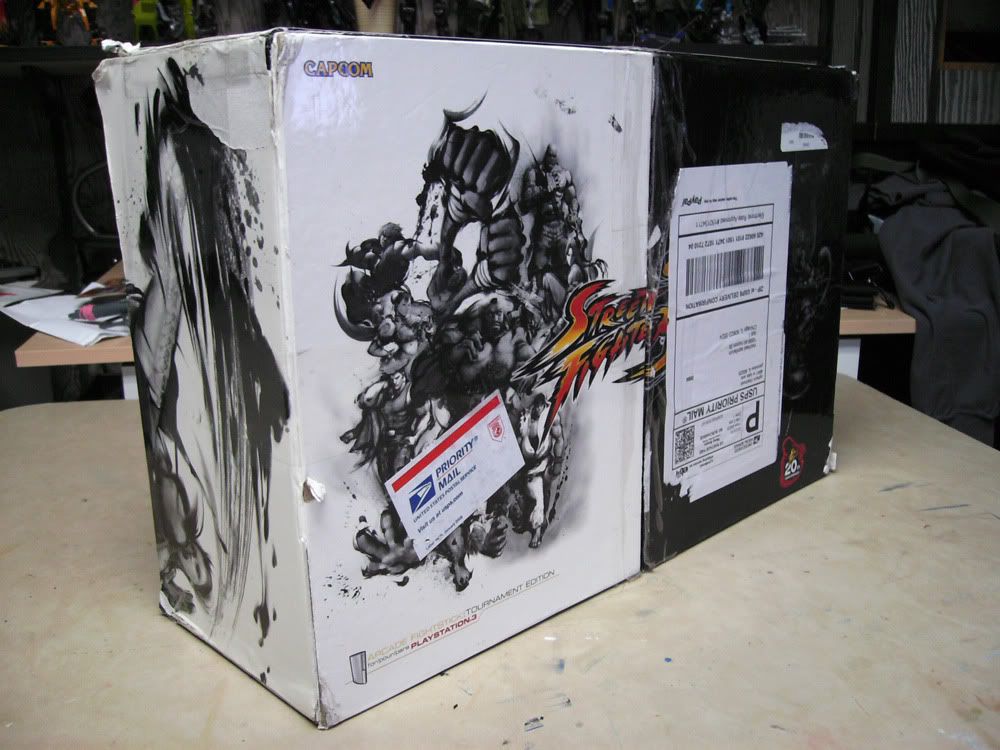 The stick is in good working order and has seen limited play by myself as I hover between different sticks and don't use my JLF equipped ones that much compared to my my LS-32 sticks. Also the red buttons were previously in a stick I practically never used.
I'm asking $170, shipped or best offer. Paypal.[/details]
I'm also putting this extra Tekken 6 wireless stick up
I never used it and honestly probably never will. Only modification is some velcro to keep the dongle attached.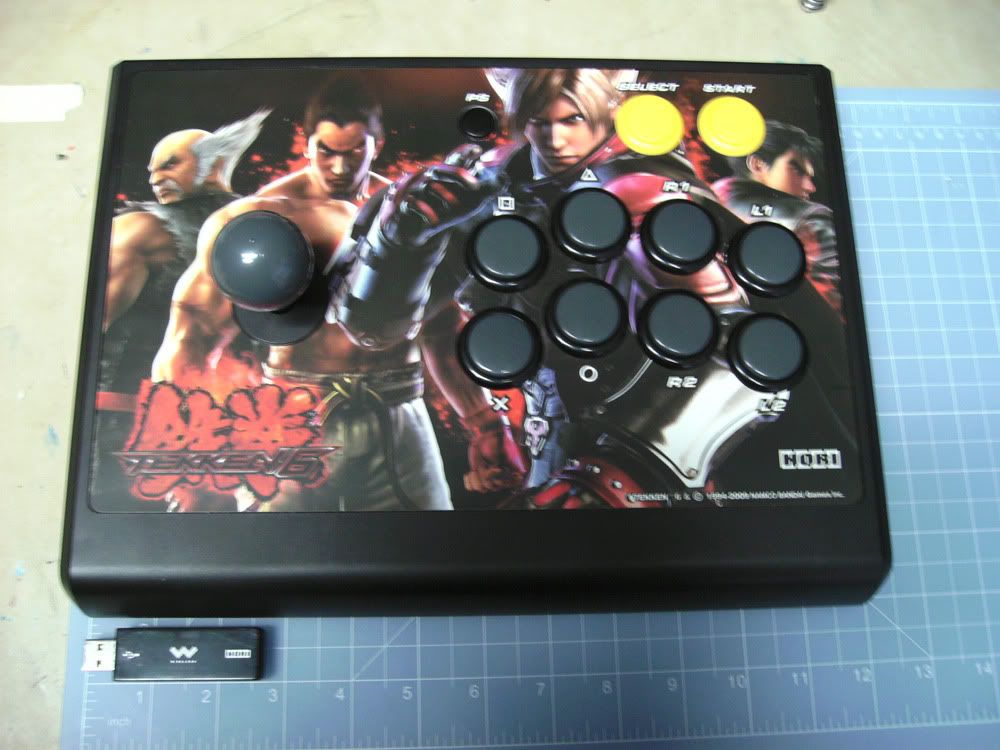 $30 or best offer Shipped. ** SOLD**