so my friend asked me if i could post this up here and see if anyone was interested at all.
he asked me to list the artwork starting at like 1000$ but the price is extremely negotiable. (the 1000$ is for all 3 of them) if this price is too high (as it probably is) then please post a offer that you find more reasonable.
they are all on real canvases 1 of blanka 1 of ryu and 1 of ken. dimensions are 18 by 36 inches and the artwork actually continues onto the sides.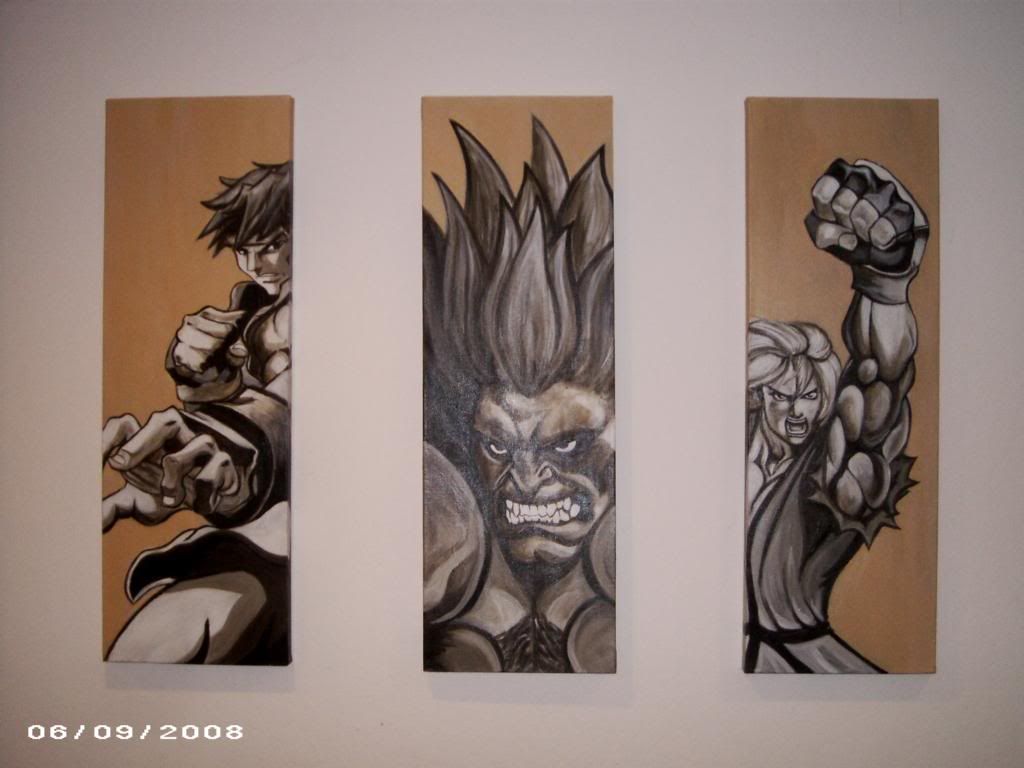 let me know what you think, oh and if i did this wrong i'm sorry i'll update this post as need be, but i think i followed all the rules.