This thing is too pretty to just sit around, and I actually prefer building them to using them so here we go!
Just finished and cleaned up to perfection!
[LIST]
[]Official Xbox 360 wireless controler connected to the Xbox Play and Charge kit
[]Sanwa Custom JLF: LS 33 Spring Mod + Happ Cherry Microswitches (original JLF parts will be included as well, I'll even install them if you would like the JLF to feel like it does stock… but you should definatly try the stick as is, it's amazing)
[]JLF CD kit (shaft cover) & Special Edition Blue Meshball
[]Comes with an octagonal restrictor plate, but I will include the square one
[]Sanwa RG face buttons tied to X, Y, A, B, RB, & LB (2x Yellow, 2x Orange, 2x Red)
[]Seimitsu System Buttons tied to Start, Back, Sync, & Home (3x PS-14-D-N(Clear) 24mm & 1x PS-14-G-N(Clear) 30mm)
[]Plexi overlay with Evangelion art
[]Red oak case stained Golden Pecan and finished smooth with polyeurothaine
[]Charge port is located under the stick for a seemless look, and the Xbox button shines Red while charging. (USB charge cable included)
[]Play surface measures to 8" x 12" Entire Box measures 3" x 13.5" x 9.5"
[]Weighs in at 5.2 lbs
[]Black foam lines the bottom for a clean and completed look, as well as small rubber feet to hoist the box up and make it easy for carry.
[/LIST]
Pics are a little less saturated than the actual product (it's more colorful in person)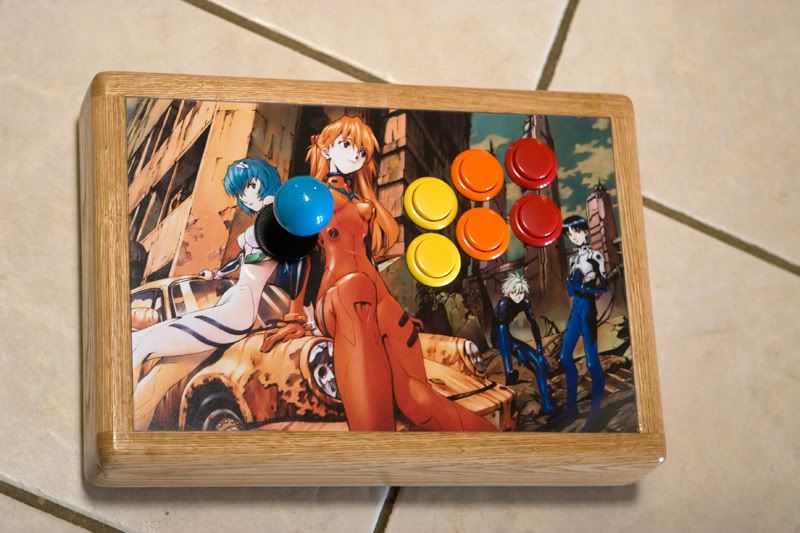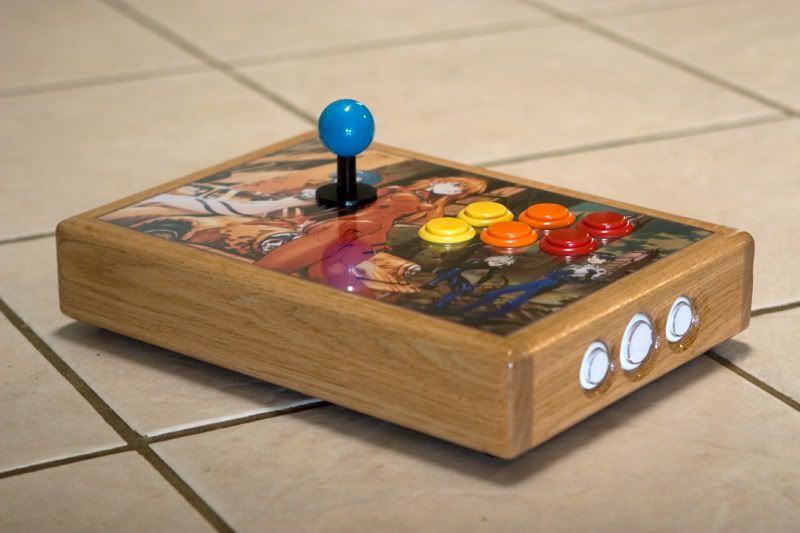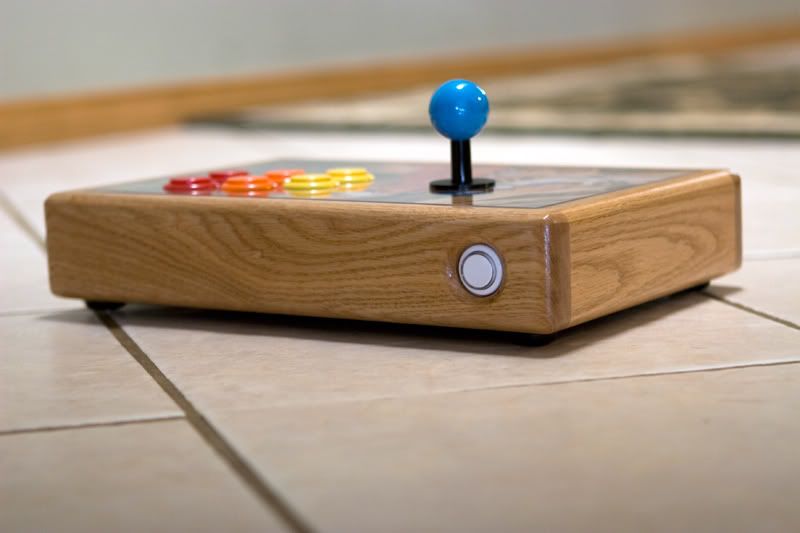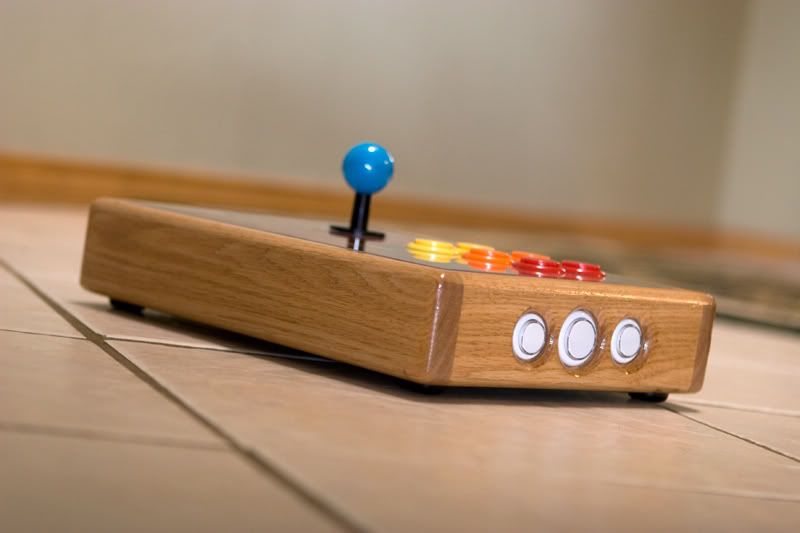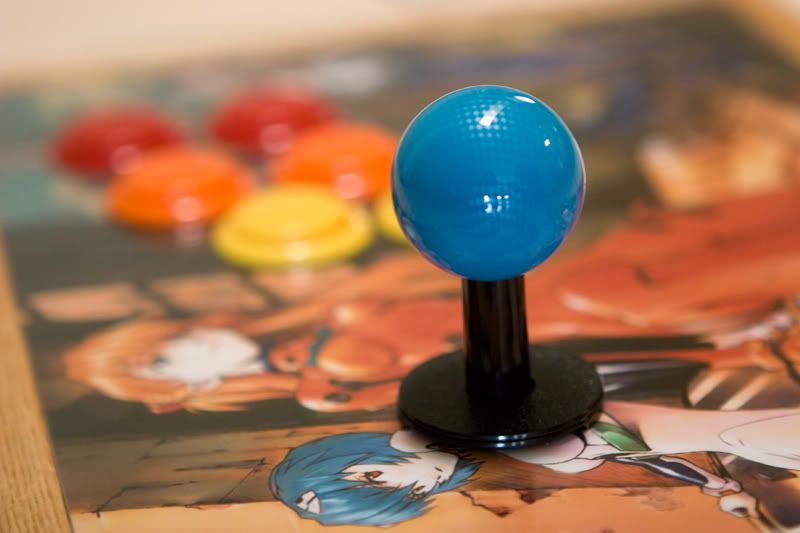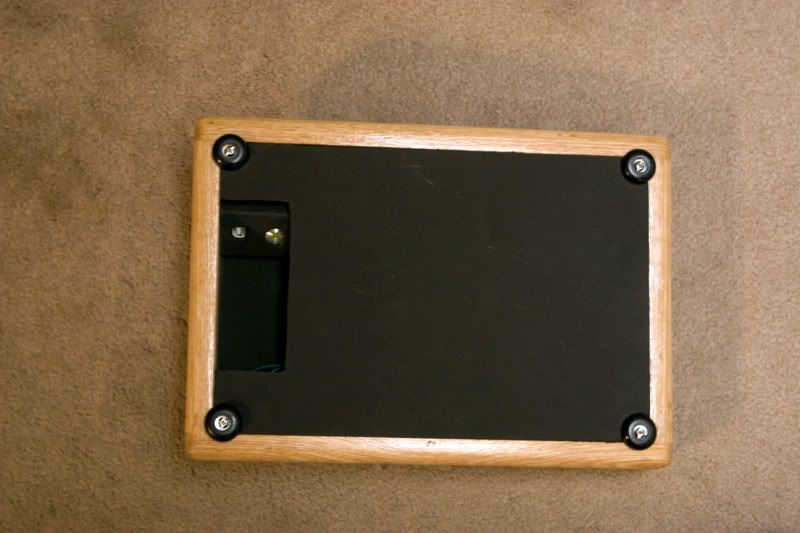 With the Custom JLF and Sanwa RG's it'll last forever, one of the best sticks money can buy!
Asking $350 OBO shipped to you