Have a few things I want to sell. I live in Wausau, WI so pickup is fine with me too.
---
Newly constructed joystick for PS2. The Joystick and buttons are top of the line Seimitsu arcade parts. Use widely on many Japanese arcades and fighting tournaments. I accept pay-pal and Money Order. First come first serve so PM me at leene@uwstout.edu quickly!
---
Details:
Name: PS2 Street Fighter Stick
Game System: PS2
Size: 7.5x14 inches
Joystick: Seimitsu
Restrictor: Square
Buttons: 30mm Seimitsu Red with Red ball
Price: $130
Shipping: $10 - UPSP Priority - US/CA only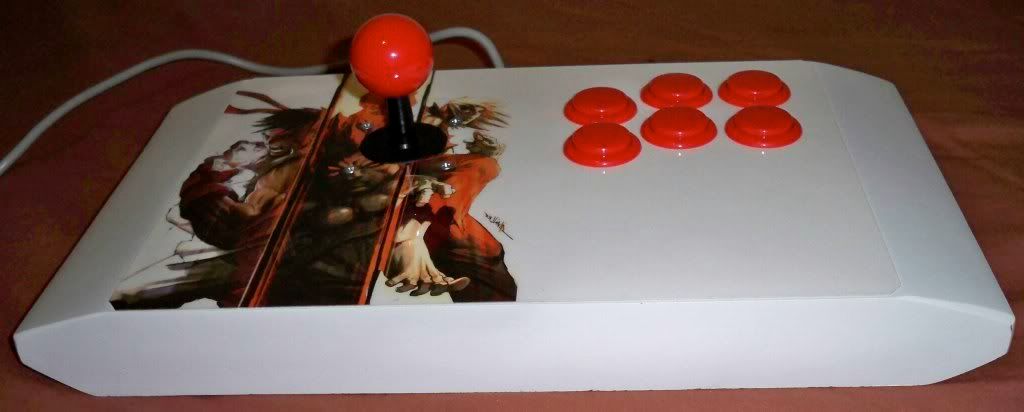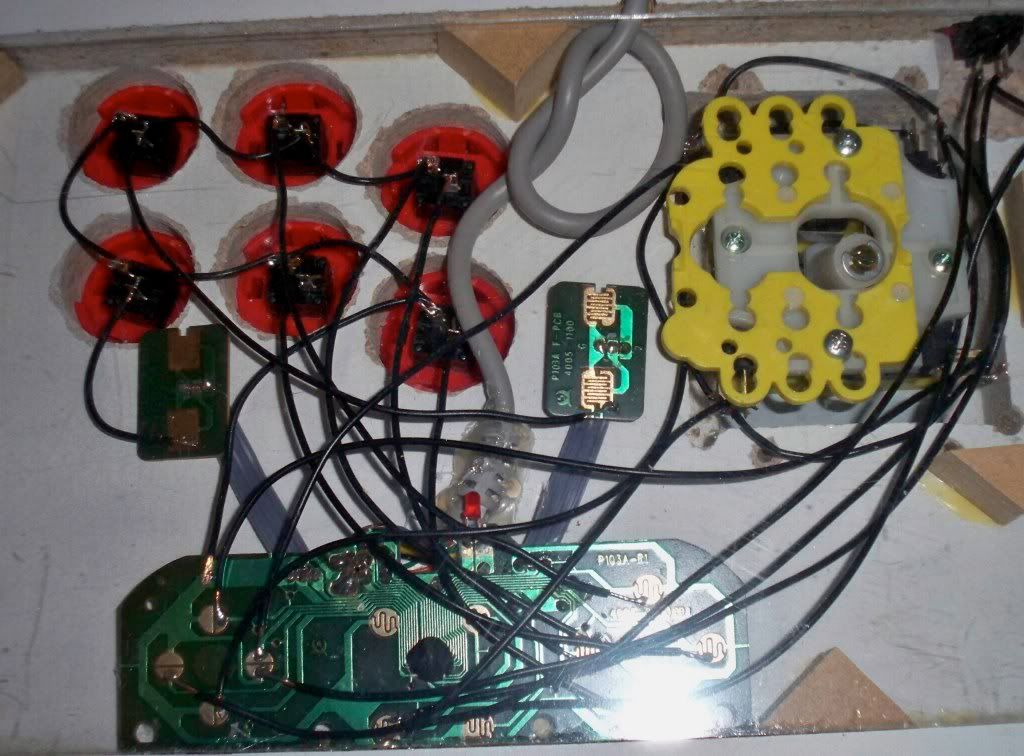 ---
Up next is a universal stick: SOLD! to Truckasaurus
This stick is for psx, ps2, xbox, and game cube. I bought it about 6 years ago to play some fighting games but now I just dont use it anymore. Everything still work, but the bottom 4 buttons are sticky. Youll have to lube it. This is a great stick for multiple systems and a great stick if you want to mod it with other parts. I build my sticks now-a-days so I really dont have any use for this. Ill sell it for $50, FREE SHIPPING, US only. I think most of the money will end up going to shipping because this stick is kind of big. PM if interested. Pay Pal or Money Order.
---
Finally:
I tried to make a Happ stick but it turns out I dont really like it and never really finish it. It comes with Happ Compitition Joystick and buttons. I will include a use ps2 controller along so you can start putting it together. Doesnt have bottom cover board so youll have to make one yourself. This is a great DIY stick if you want to get your hands wet in making stick. Ill sell it for $70, FREE SHIPPING, US only. PM me if interested. Pay Pal or Money Order.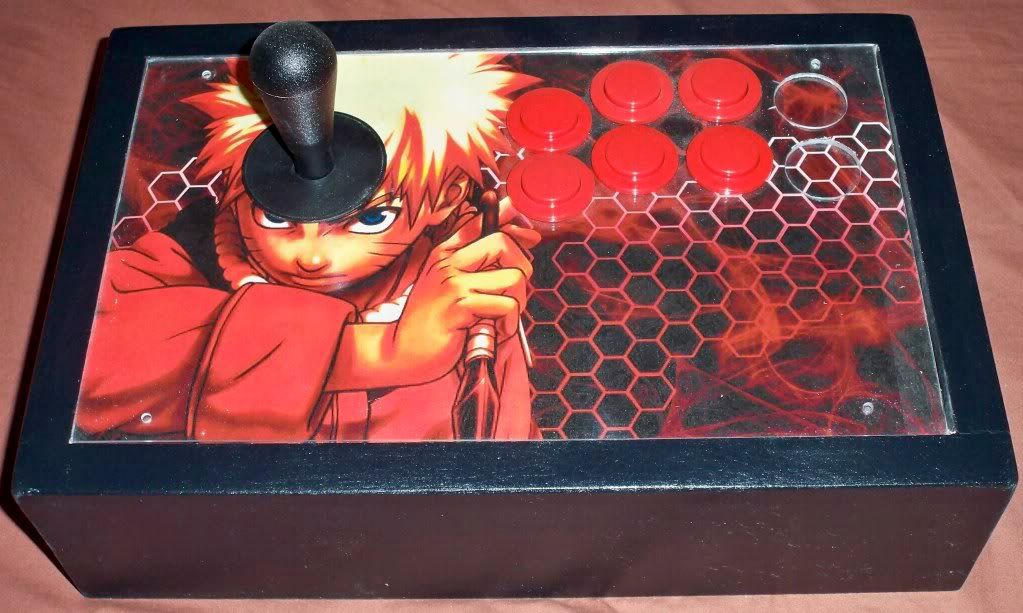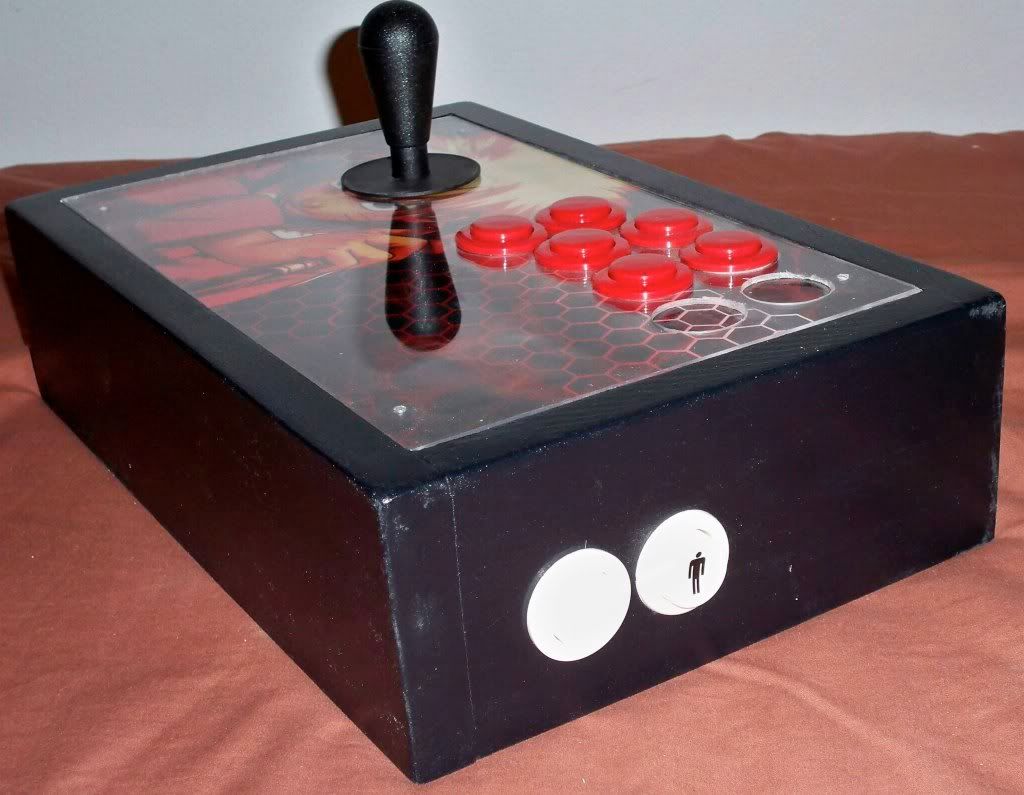 I will try to add new things to this thread from time to time so check it often.
Thanks.