I have here a used Madcatz TE for the 360.
The first six buttons are sanwa OBSN screw-ins- the last two are stock. The joystick is stock, but the balltop is not.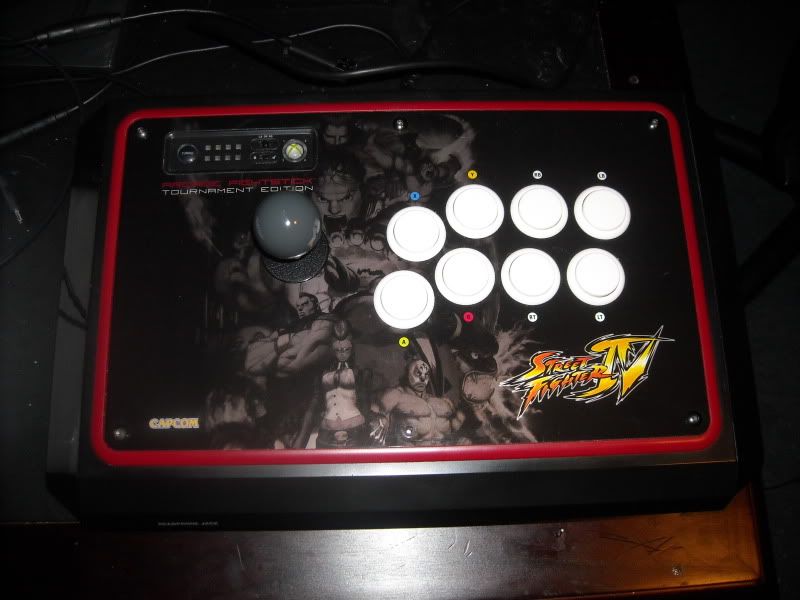 Something to keep in mind: It is missing a screw in the top panel. More specifically, the bottom middle one pictured here:
I would like to trade this stick for a custom joystick enclosure. Not a whole custom stick. Just the case+plexi if applicable.
Please PM me with any reasonable offers.