Wants:
-Blast City 2p control panel with 6 button layout
-Any kind of Sega candy cab control panel (such as astro city, net city, etc.) with 6 button layout
-CPS2 A board (working and with clips and mounting brackets)
-Viletim Scart to Jamma adapter
-Astro City marquee holder
Trades:
360 PDP Mortal Kombat TE
Used but nearly mint. Bought it day one in the collector's edition box set, played with it for a bit (not even 3 hours), and it just sat on my shelf for the longest time. From there, i needed the space so it went into a box in my closet. I still have the original box & packaging and can put it back in if desired. Note Those aren't scratches or scuff marks… just fingerprint smears reflected from the light.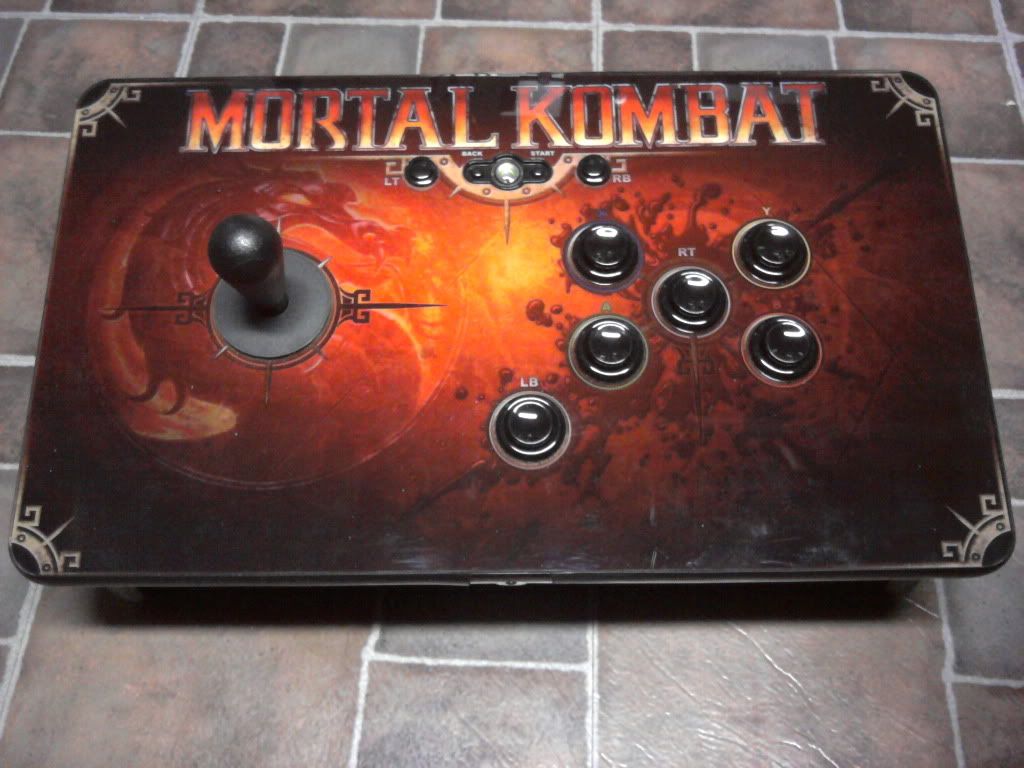 DC Twin Blaze Joystick Case
Bought this a long while back when i wanted a 2 player stick. Began the process of gutting and converting this baby for current gen use but never finished it. Now it just sits on a shelf as a nice trophy stick collecting dust. This stick is a great project stick ready for slapping in new parts and a pcb/hack pad. I have already dremeled out the button holes from their original 28mm hole to the 30mm size that fits Sanwas and Seimitsus. This stick is only the case with no guts (pcb and wiring was removed for other uses). It does come with the original buttons (except for the turbo switch which was misplaced) and sticks. The 6 holes on the top were originally there with no buttons but did have a sticker/decal that covered them (i still have the decals if you want).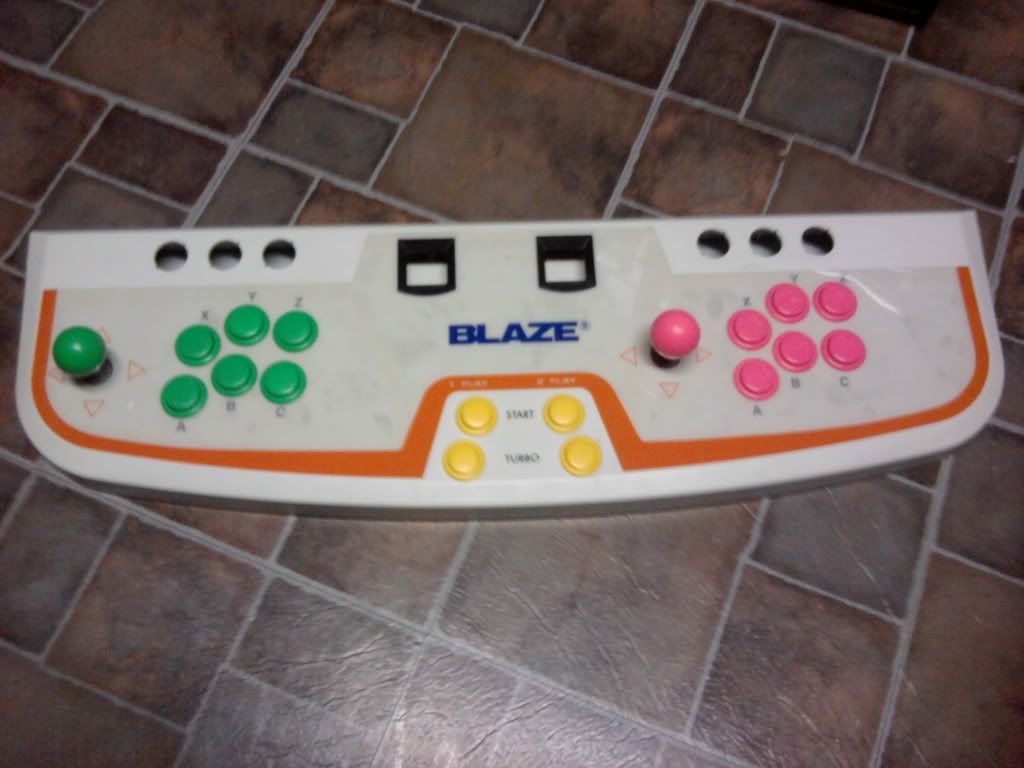 Bottom metal panel off to show the inside:


Buttons, balltops, and artwork removed to show dremeled holes: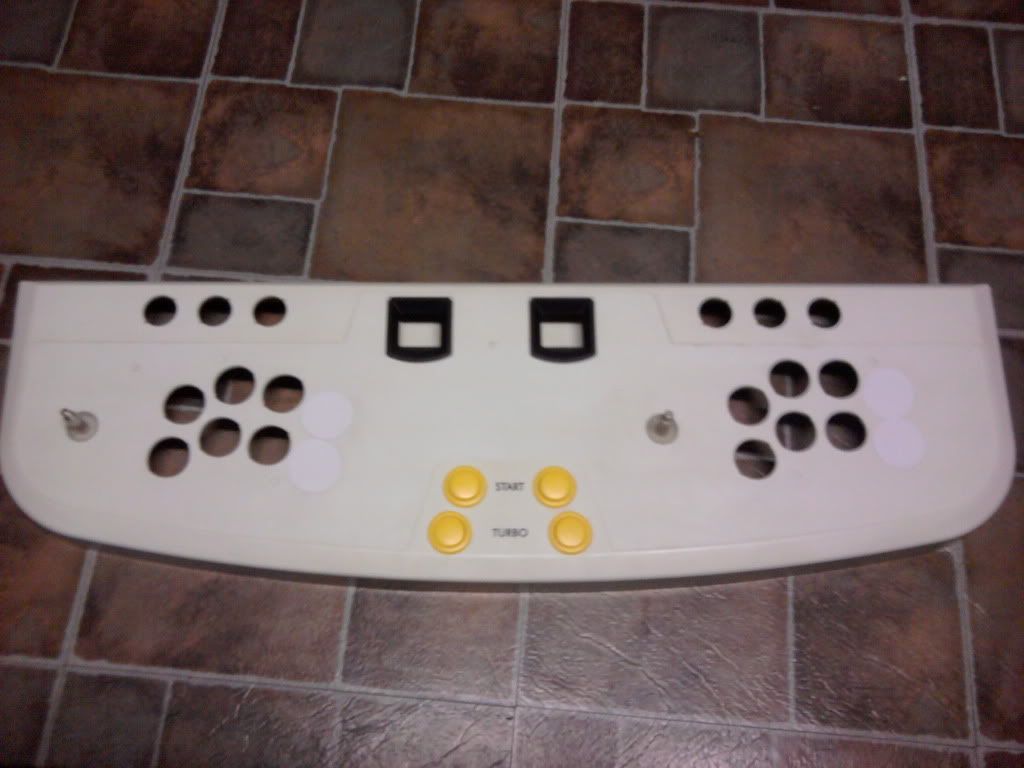 Madcats SE shell
Has a set of used Sanwa buttons (first 6 buttons) and 2 of the clone se buttons (last 2 buttons). Also has the original stock SE clone joystick in used but working condition. Has no bottom metal panel but replacement plexis can easily be found here on SRK.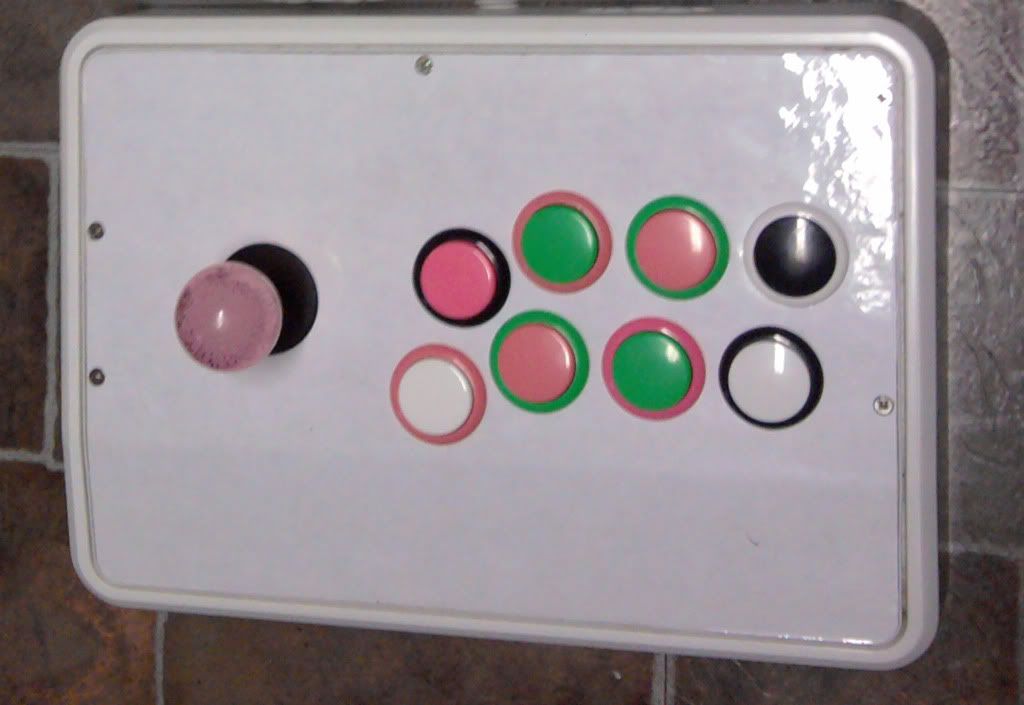 Marvel Vs Capcom 3 Special Edition
Still factory sealed and never used.
Halo Reach Limited Edition
Game is used but in great condition. Special Edition stuff still new. As seen on the picture the seal for Halsey's Journal is still intact and the codes for the Elite Armor and Recon Helmet (Not pictured since its in the game case) are untouched and still have the seal on the code cards. Also included are a Halo Reach Noble Squad beanie (never used or worn) and a Plastic Blow-up Energy Sword Prop (new and still sealed in its bag) that came with the game during it's midnight launch event.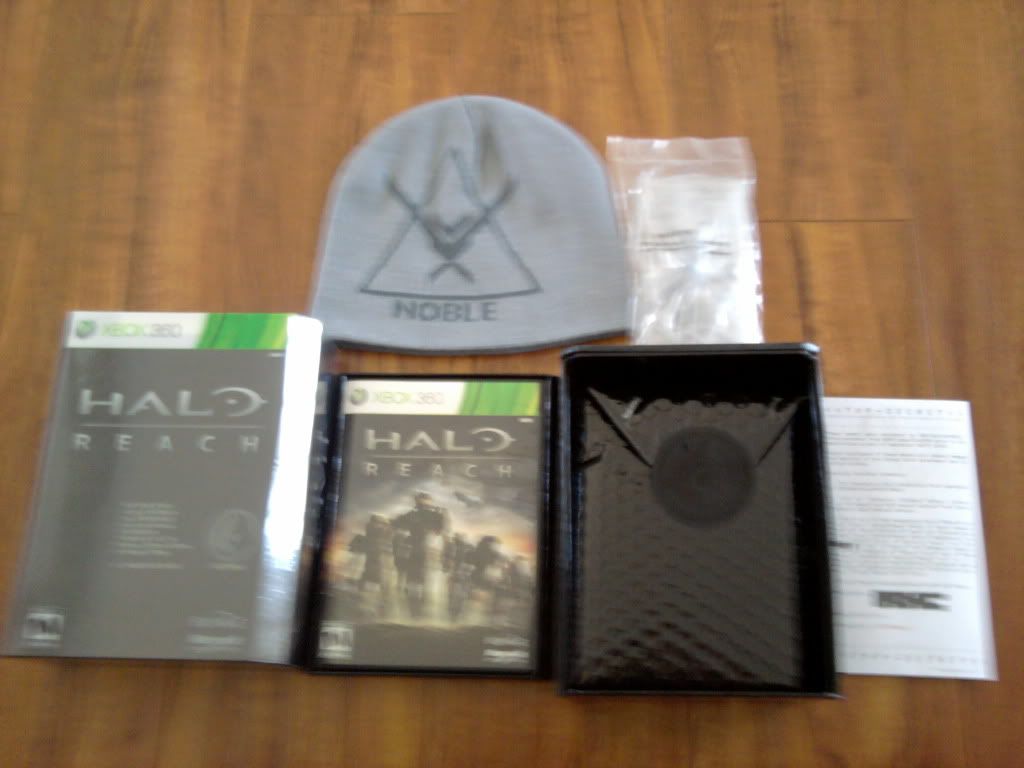 PS3 DJ Hero game and controller
Used but in great condition. Played it a couple of times and then was put into storage after i decided Beatmania was still better for me.
Digital Spinning LED Clock with remote
Used and in good condition. Its a wall mounted clock using a spinning LED. Its programmable and able to do different thing such as changing the clock faces and adding graphics or text with the time. Comes with its remote for the programming feature and for remotely turning the clock off/on. I don't have the exact measurements but im guessing its probably around 24inches in diameter. I can measure it out if there is any curiosity.
Gears of War 3 Liquid Metal Green Skin Code
**Assassin's Creed Revelations Outfit Code **
PS2/GC/Xbox Controller PCB - FREE!!! for local pickup
-Got this off of an SRK member a long time ago for free and would just like to pass it on to someone else whos interested… never had the chance to mess with it or restore it… just been sitting in a box in the garage. It apparently is off of a Mad Catz MC2 Racing Wheel… No clue if it works or not but it has some water damage/rust on it (thats how the condition was when i got it). Might be restorable. Might be an interesting project for some one to try. Or you can just use it to salvage parts from like the cord and what not.

Since iTrader disappeared heres my rep from past sales and trades:
Sold and Traded
[details=Spoiler]WTS: Arcade Parts, Gaming and Anime stuff
WTT: Stuff for Blast City 2P panel and other arcade related items (SoCal)
[INDENT=1][ Fighter's Choice Arcade Stick (case only, no pcb) ] - SOLD to defghui[/INDENT]
[INDENT=1][ Gatchaman watch ] - SOLD to Smashbro29[/INDENT]
[INDENT=1][ Various Anime Soundtracks ] - SOLD to Smashbro29[/INDENT]
[INDENT=1][ Custom Evangelion Themed Madcatz SE Fightstick for Xbox 360 w/ joystick LED mod ] - SOLD to cam93230[/INDENT]
[INDENT=1][1] - [12 Month Gold Subscription for Xbox 360 (factory sealed) ] - SOLD to XBlades[/INDENT]
[INDENT=1][1] - [12 Month Gold Subscription for Xbox 360 (factory sealed) ] - SOLD to lockon[/INDENT]
[INDENT=1][Forza Motorsport 3 Exclusive 2010 Audi R8 5.2 FSI Quattro Code for Xbox 360 ] - SOLD to lockon[/INDENT]
[INDENT=1][Set of 8 Clear Blue Seimitsu PS-14-KN's] - TRADED with Qweets[/INDENT]
[INDENT=1][Set of (5) Pink & (3) White Hori 30mm buttons ] - SOLD to RUMBLE82[/INDENT]
[INDENT=1][ Shin Megami Tensei Devil Summoner 2 Raiho Special Edition for PS2 ] - SOLD to MikeySupreme[/INDENT]
[INDENT=1][Used 360 Madcatz Round 1 TE] - SOLD to Cobbler[/INDENT]
[INDENT=1][6 Blue Seimitsu Pearl Clear Hybrid Pushbuttons] - SOLD to Cobbler[/INDENT]
[INDENT=1] [/INDENT]
[INDENT=1] [/INDENT]
[INDENT=1][/details]
[/INDENT]