Okay I'm going to try this again:
I'm trying to get an Yash avi with: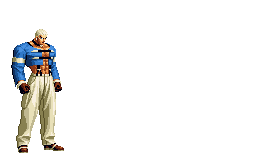 or

or
About that water one, is it possible to edit that color in photoshop to get his A palette in KOF 98. You don't have to do all 3, but the water one would be preferred.
For Yang:


I'd just like to use this gif. I know it may be hard if I don't have premium, so if its the last resort. I'll buy premium, but please try to work with non-prem first.